---
Press here if you want to go to the index page of our motorcycle adventure 2010.
There are many nice pictures from this adventure, but unfortunately the rest of the text is in Swedish. But you can always use Google Translate 🙂
---
Monday 4 august.
Just before 5 o'clock in the afternoon we drove across the Øresund Bridge from Sweden to Copenhagen in Denmark.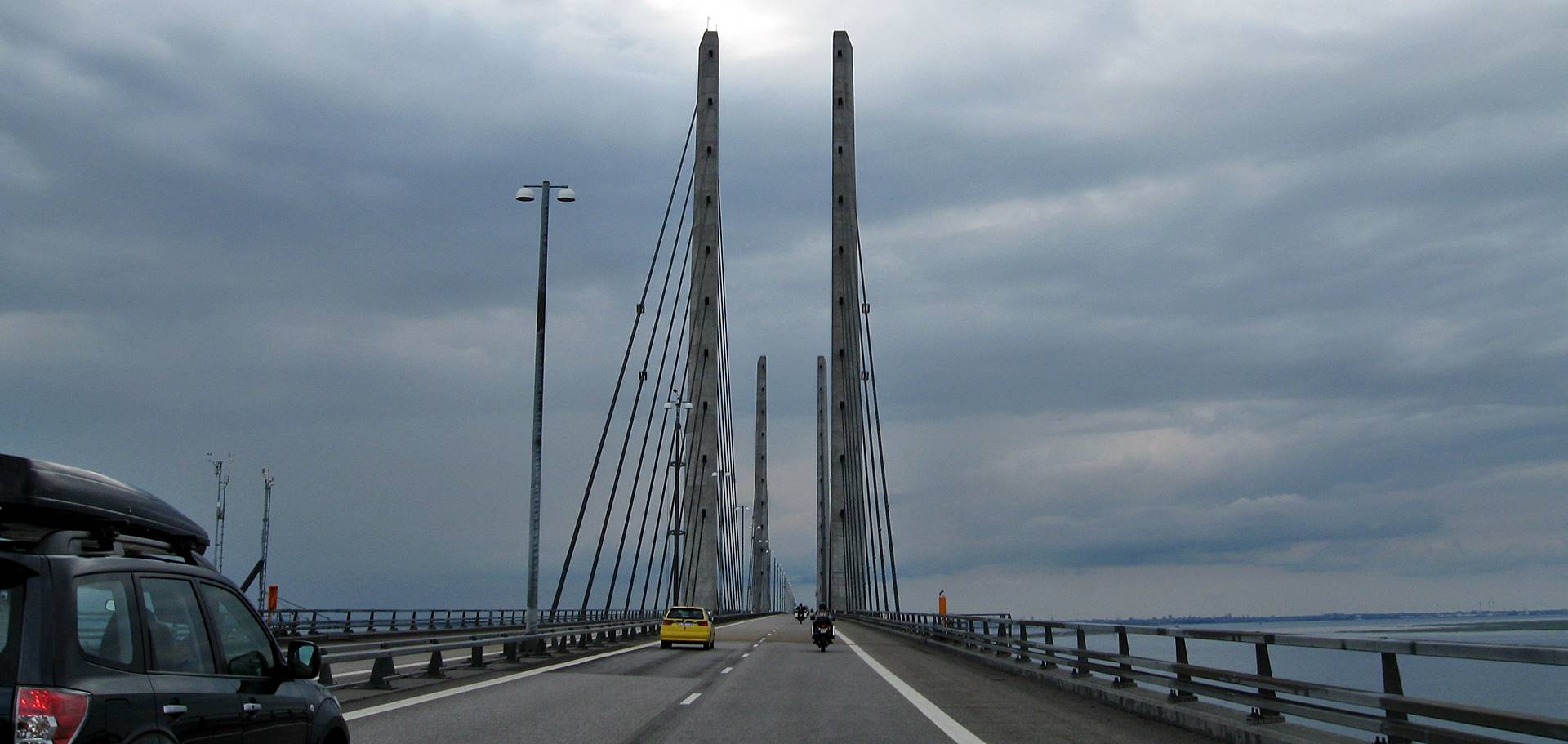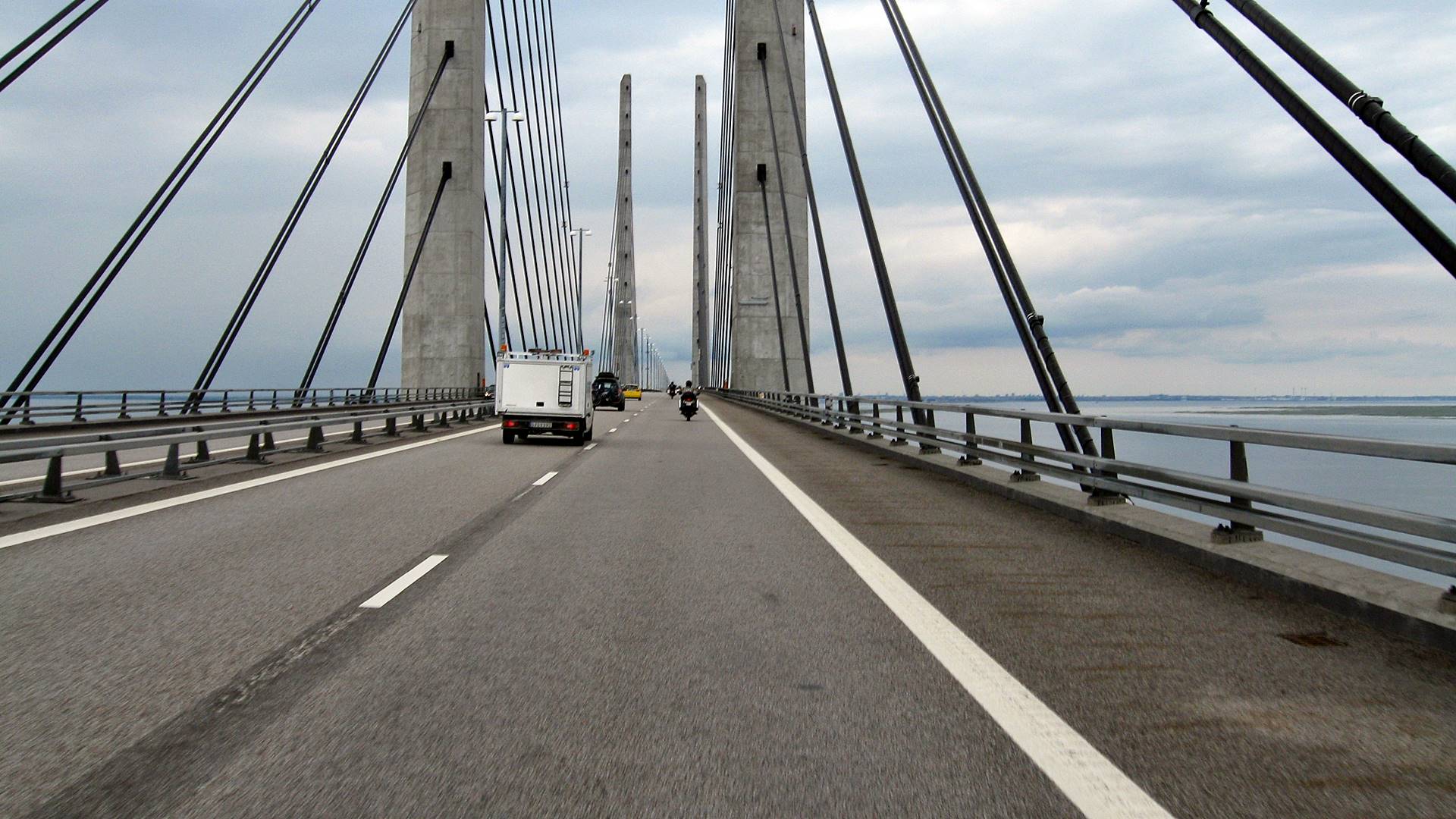 We drove down through the tunnel under the sea.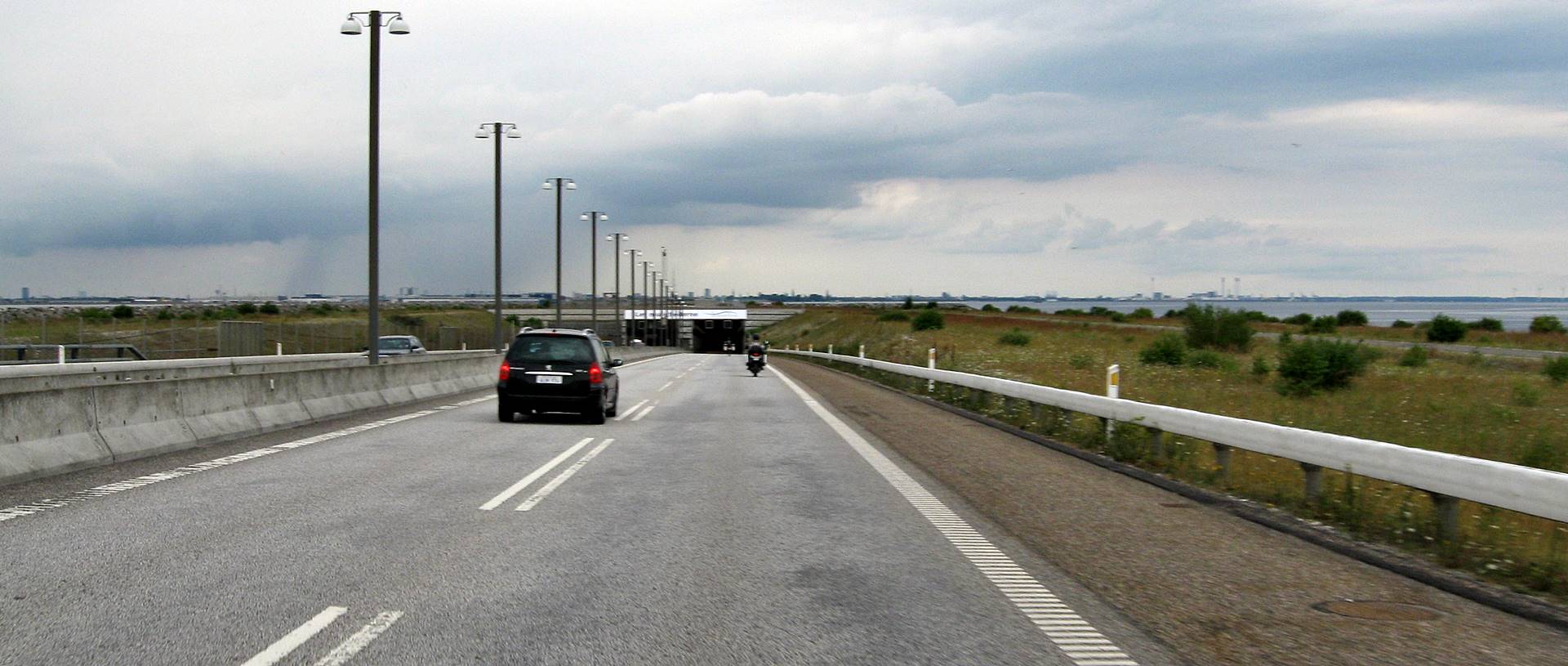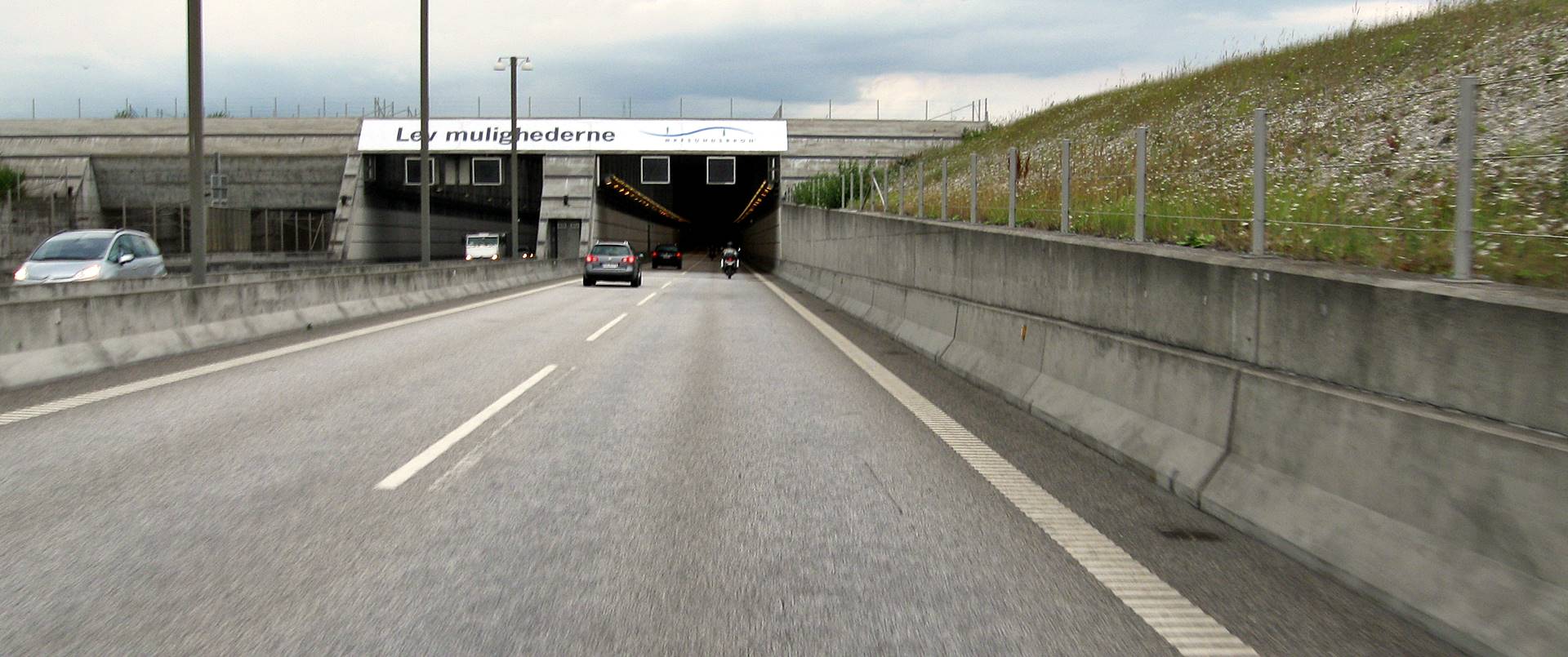 Denmark begins where the tunnel ends.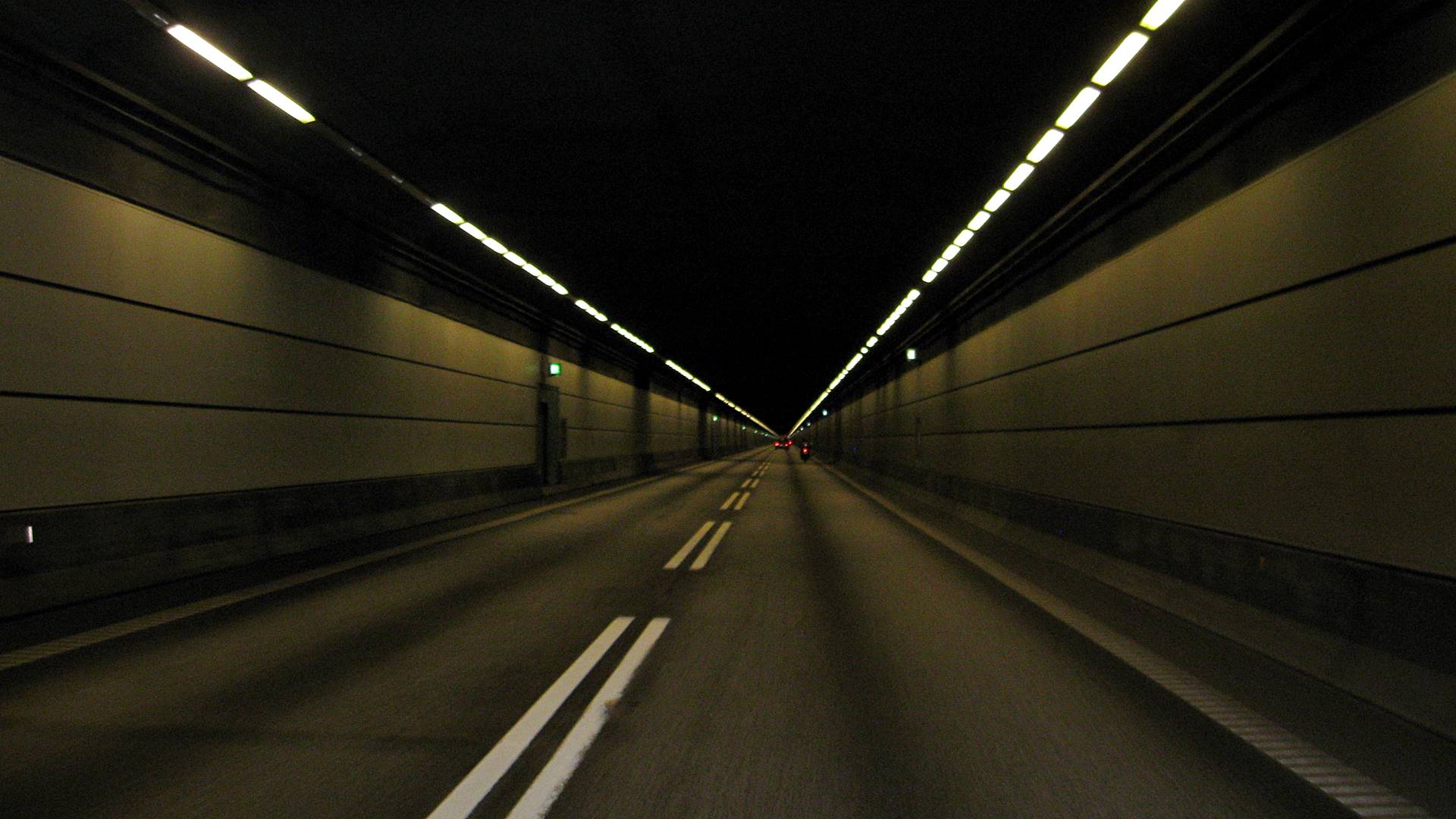 We continued through town to Absalon camping, where we set up our tents …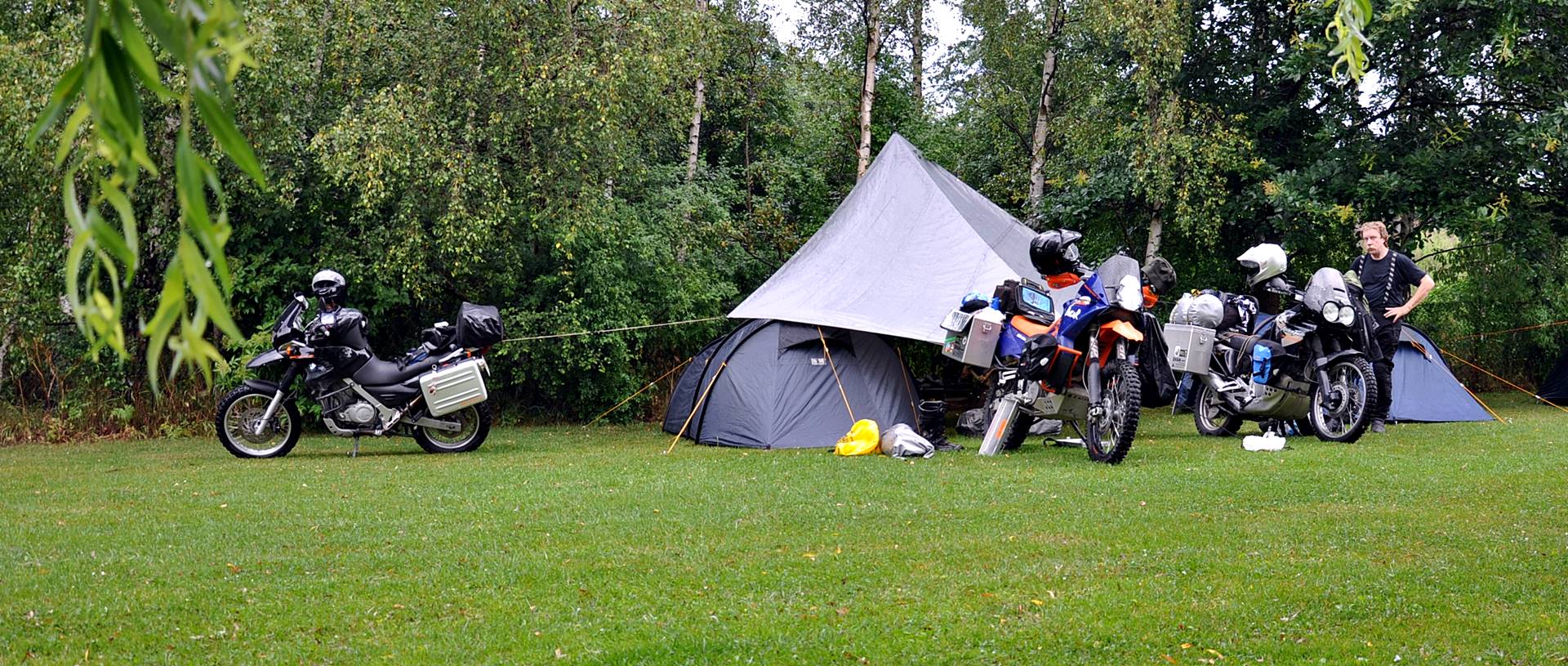 Later in the evening we took a cab downtown to the center of Copenhagen were …. well, Bengt can explain this better ….
"We had a little reunion in Copenhagen this summer. It was 26 years ago I meet Brett and 34 years since I meet Roger, but when we saw each other it was like yesterday."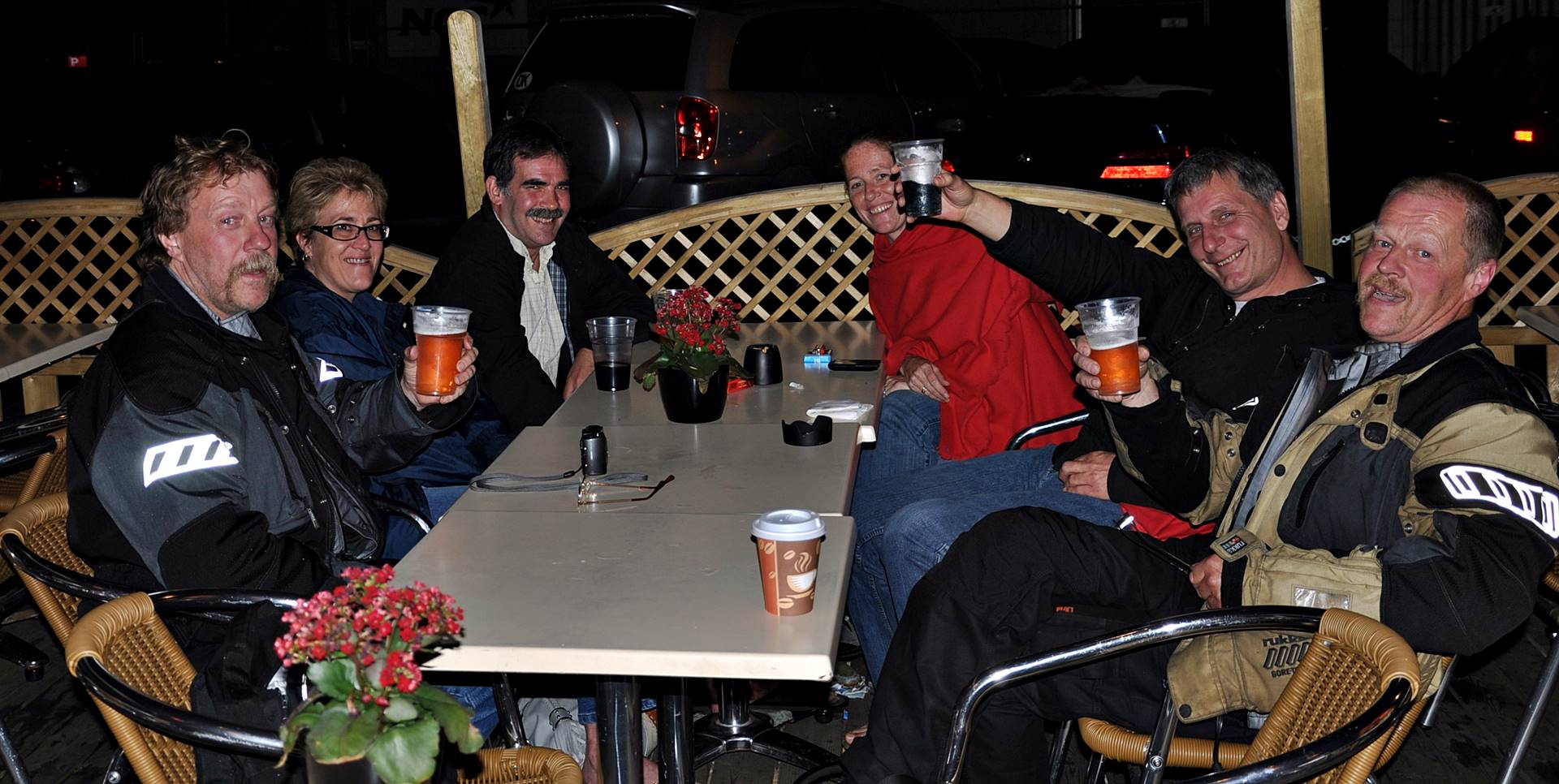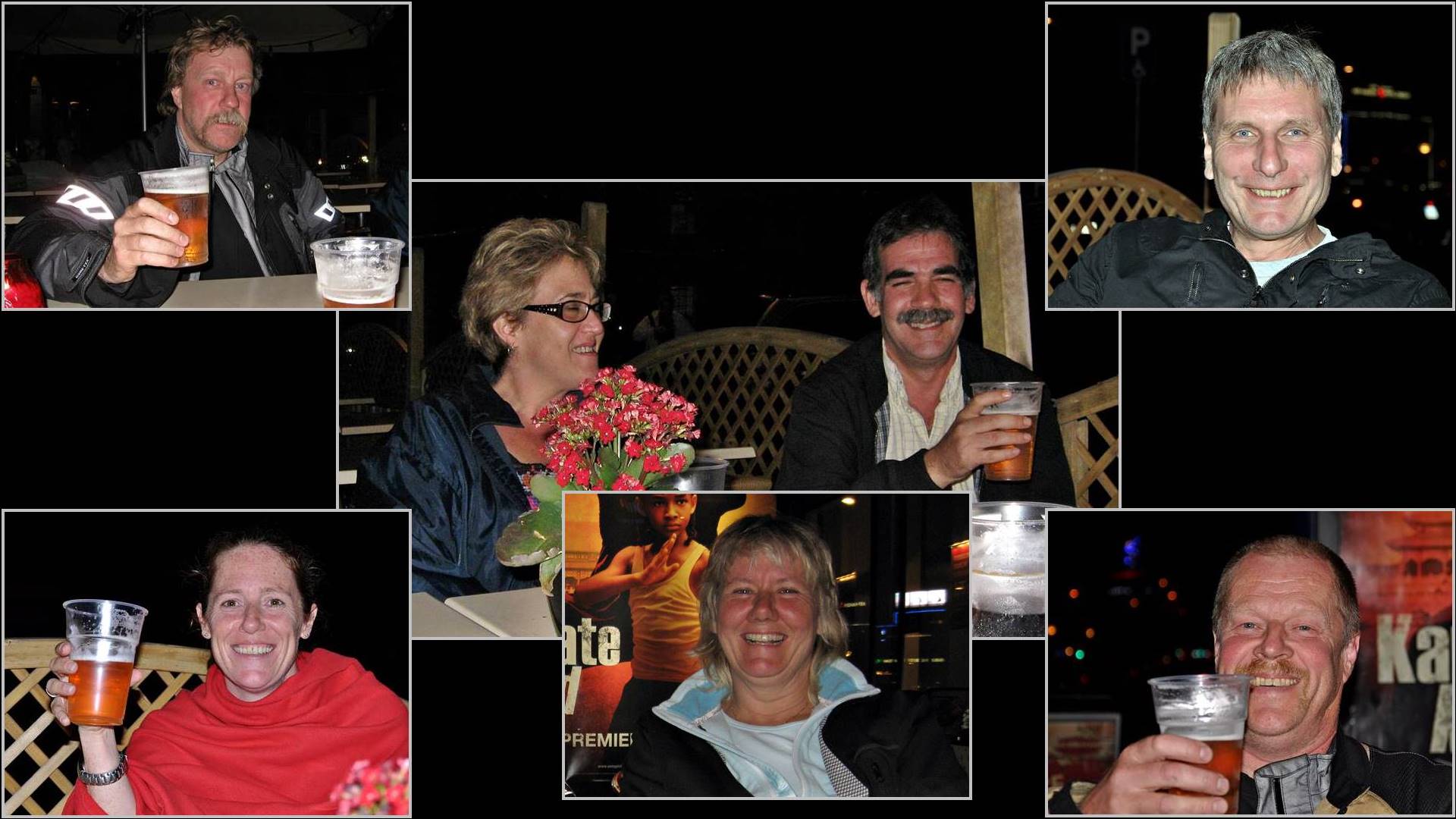 ---
Tuesday 3 august.
We started the day in Copenhagen with breakfast at Absalon camping.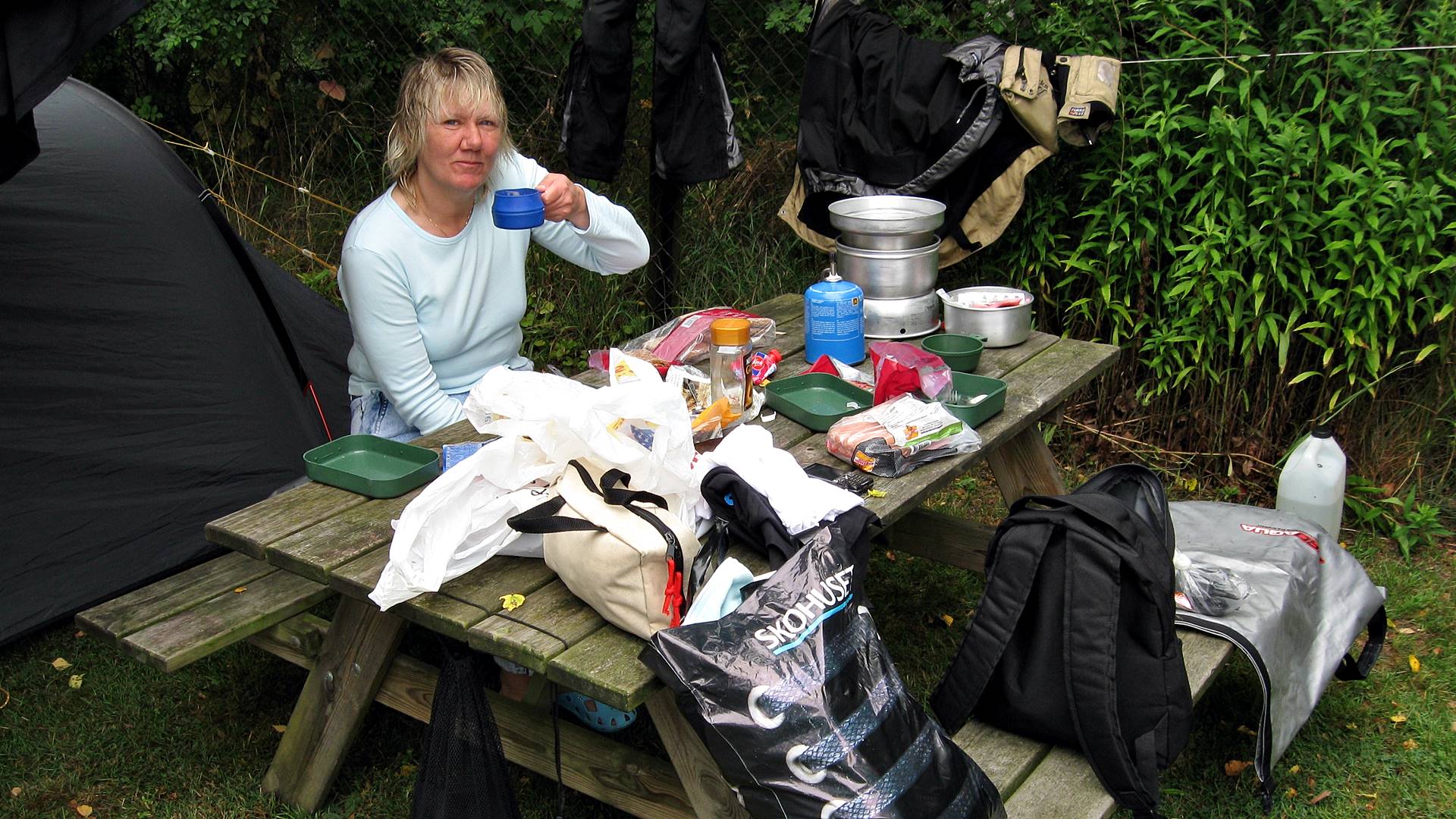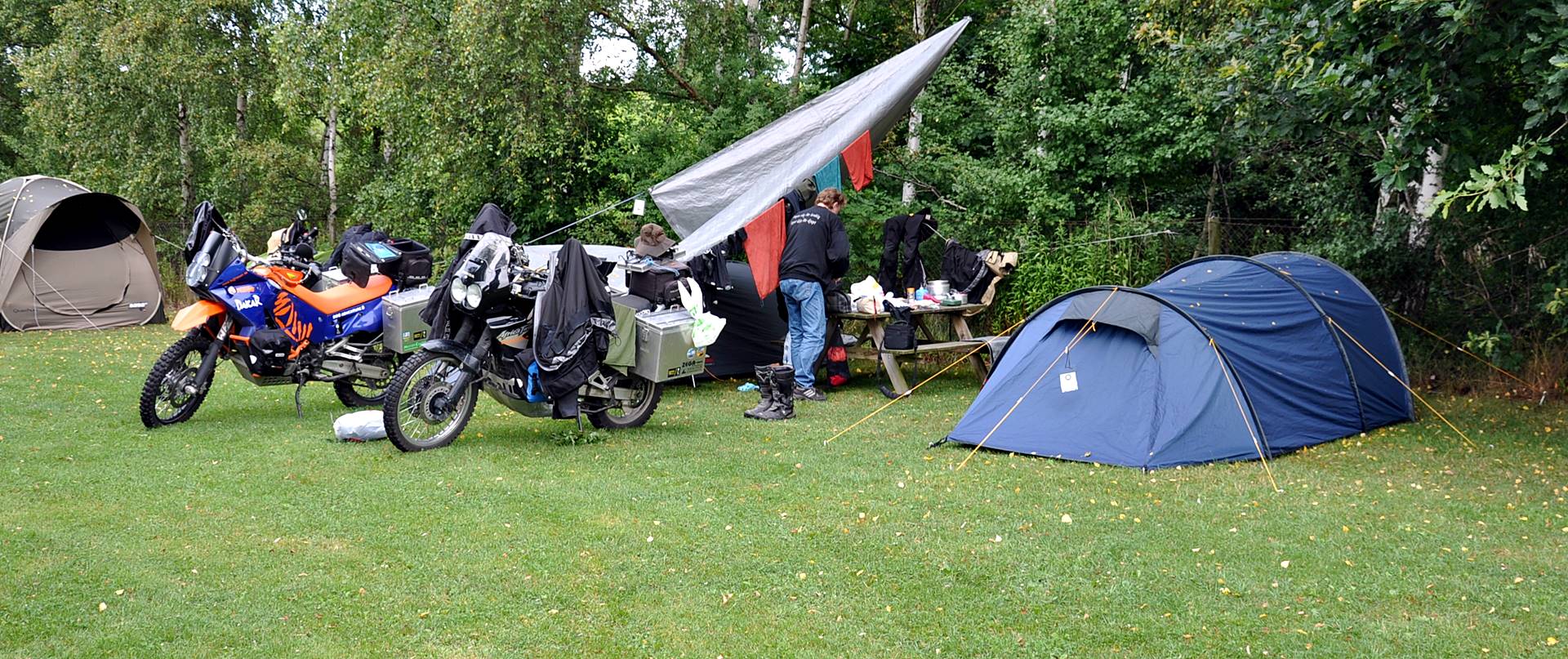 We met Bengt's old classmates from Vienna and then we started to walk around and have a look at the town.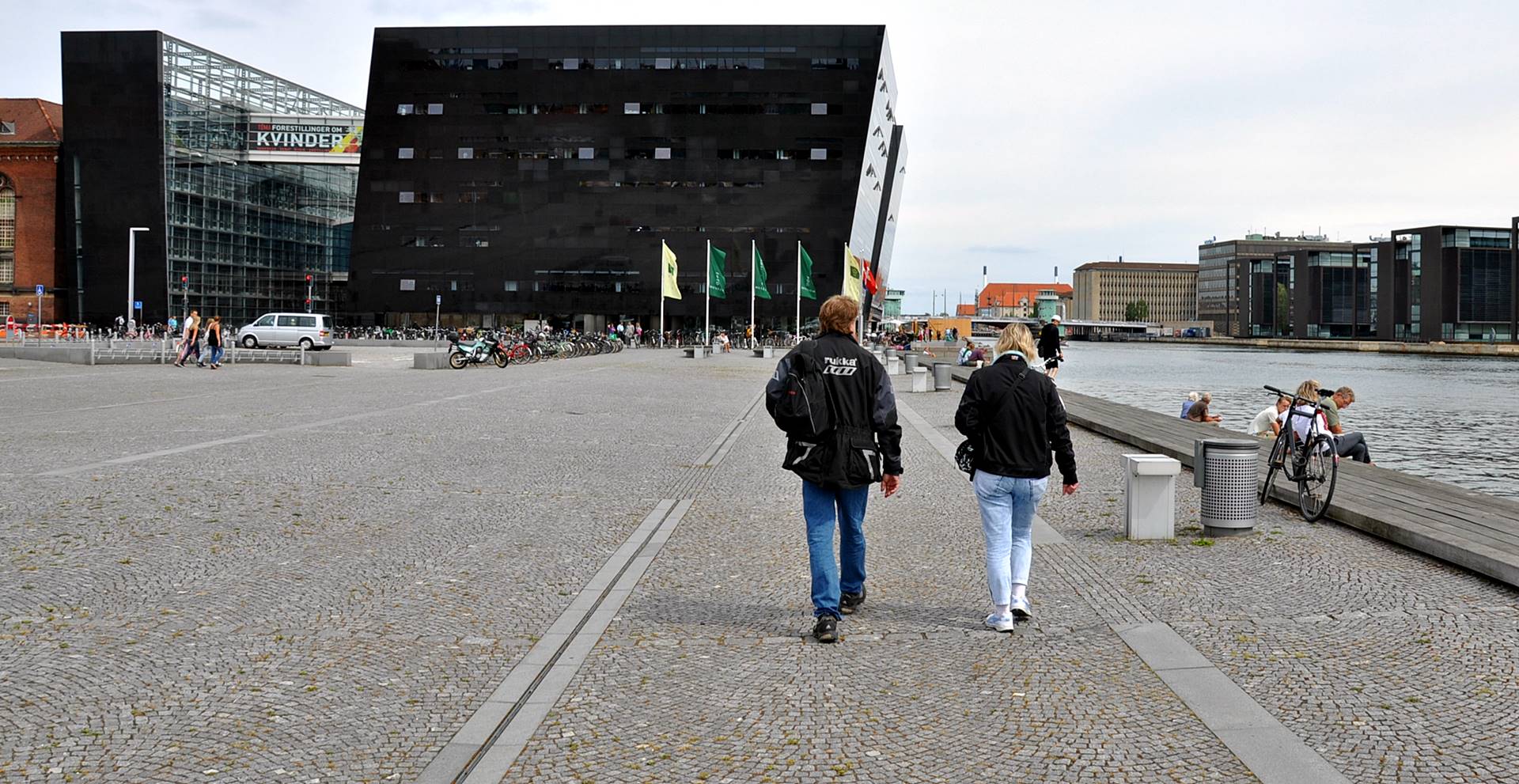 GPS check …. where the he.. are we?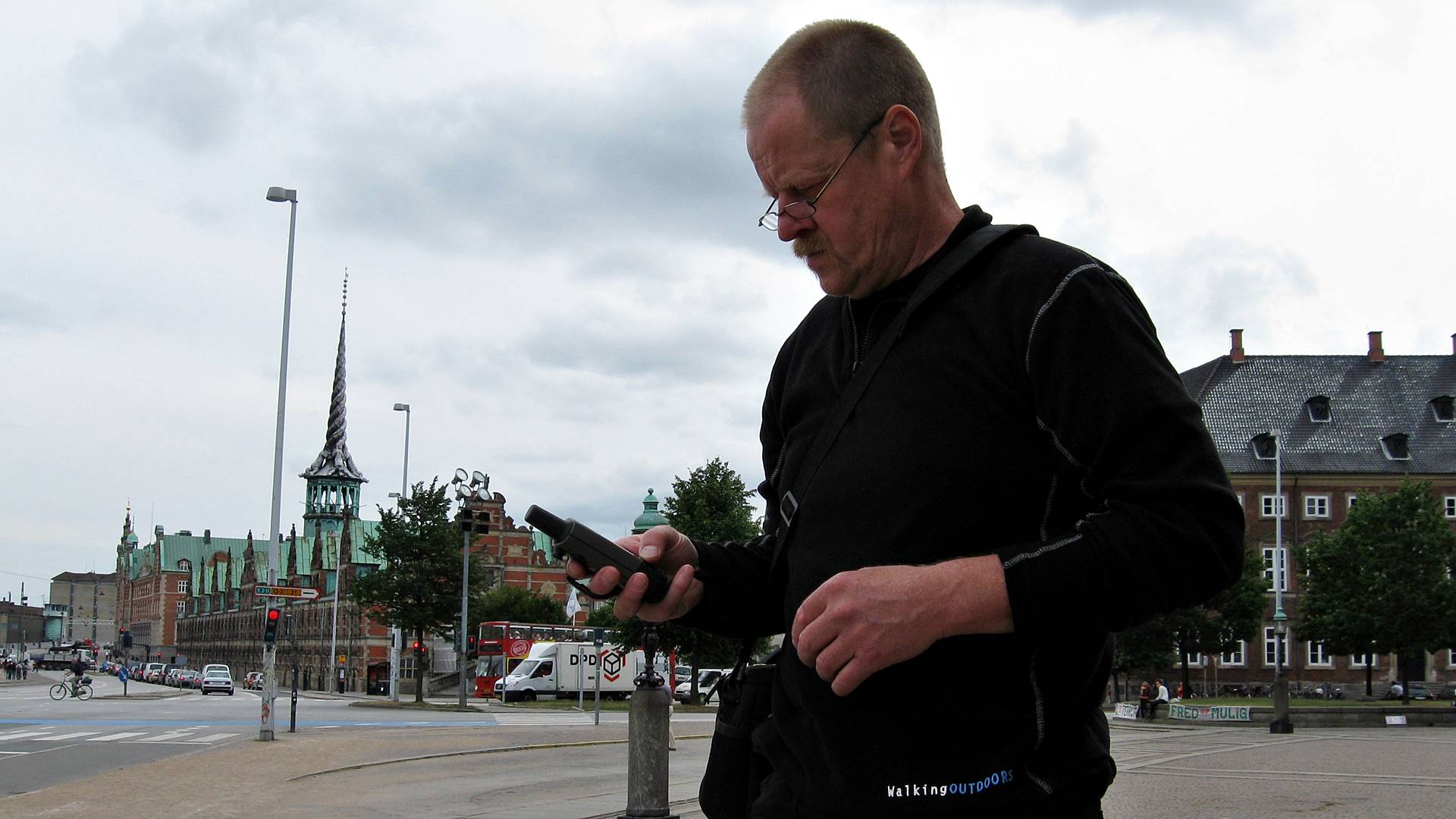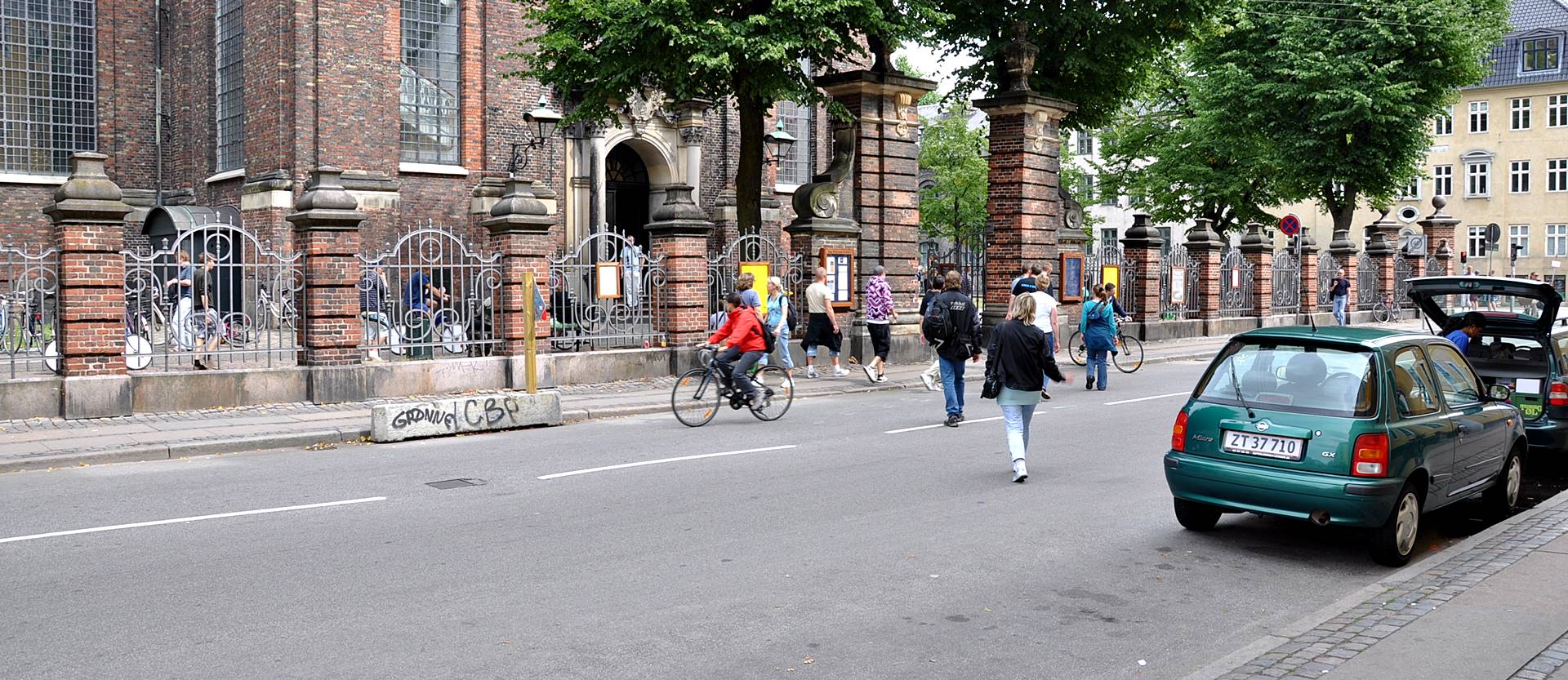 We visited Christiania.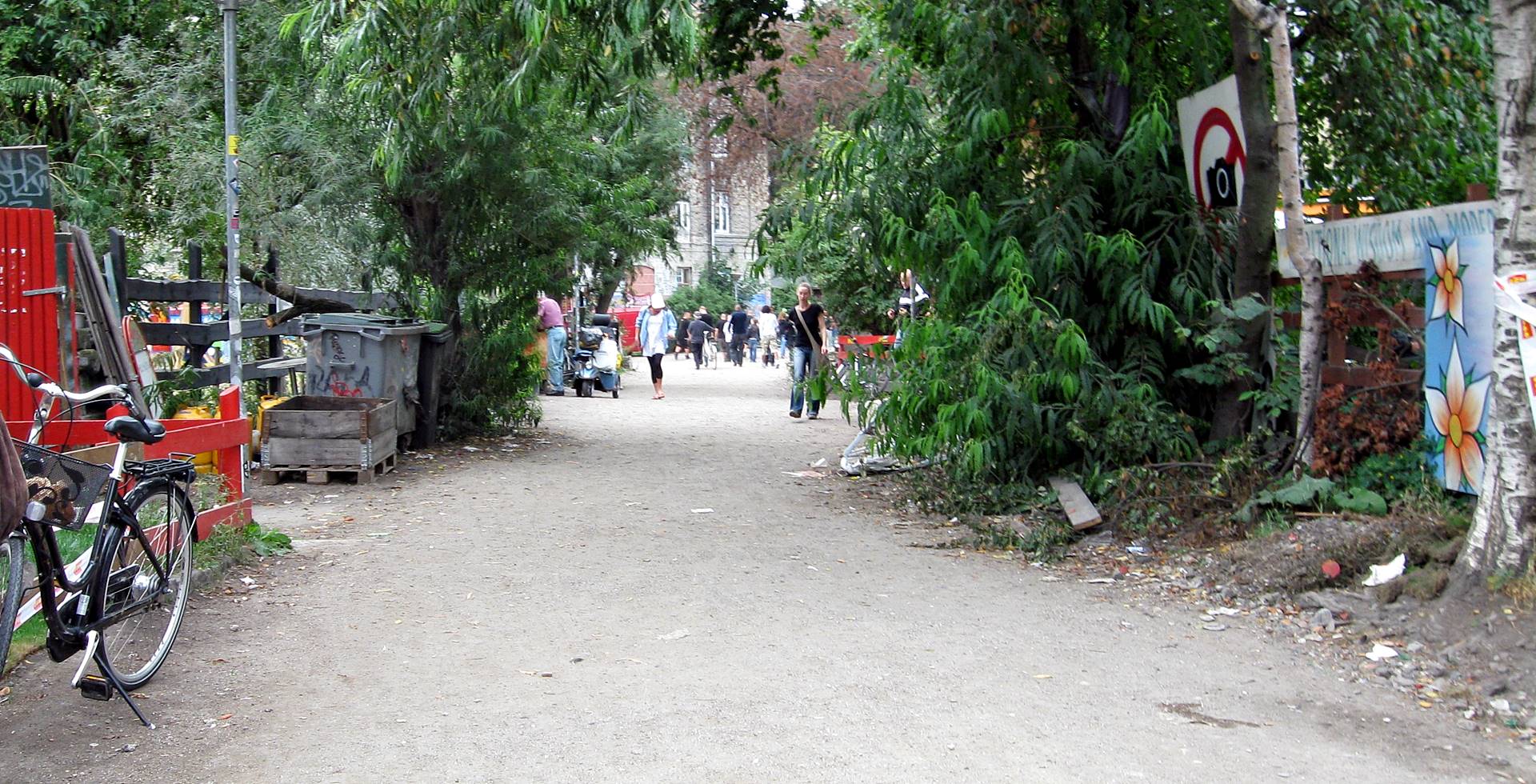 Christiania is actually a quiet and pleasant place. They had good lunch too.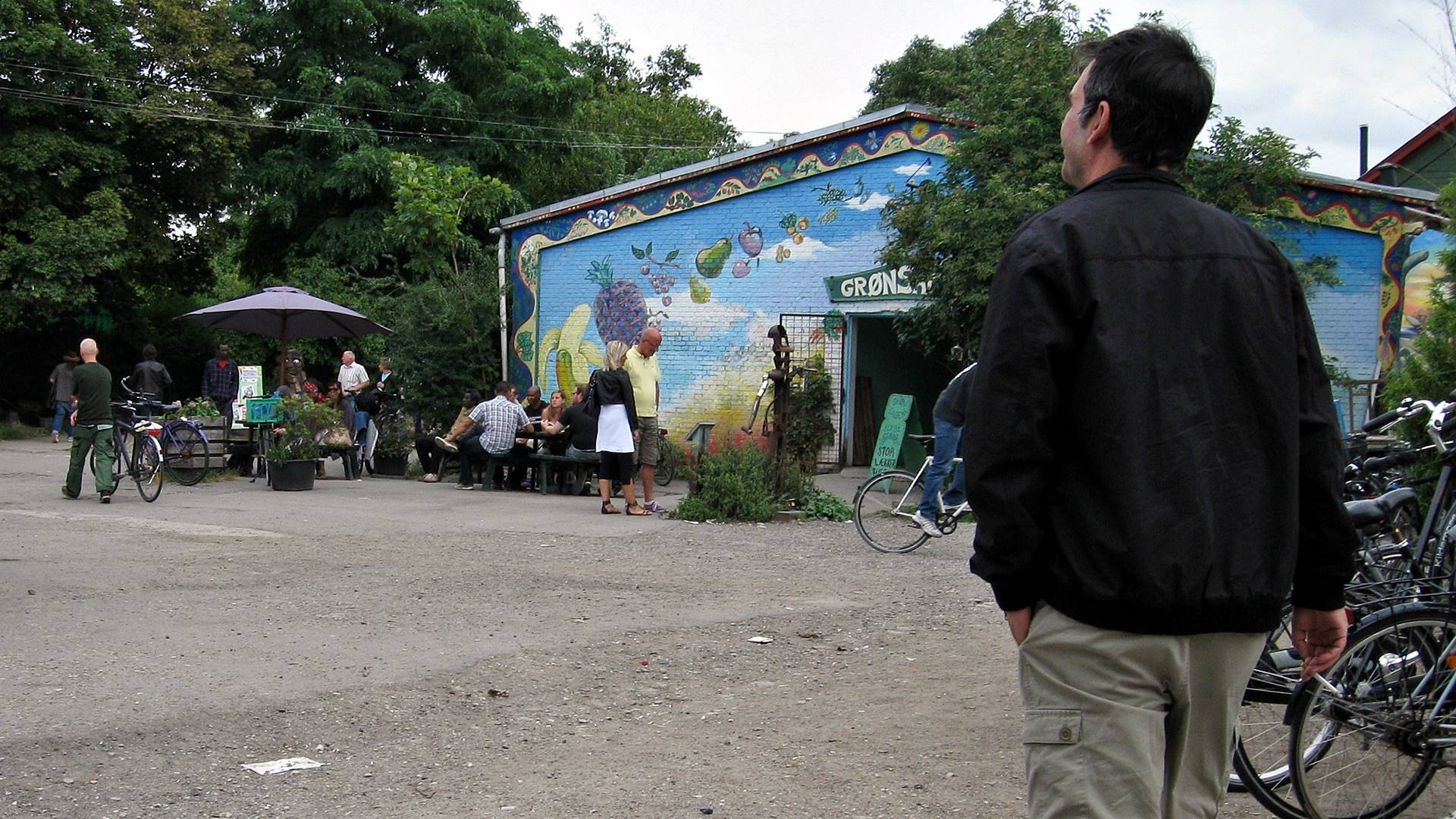 Then we went down to a canal to go on a tour with a boat around town.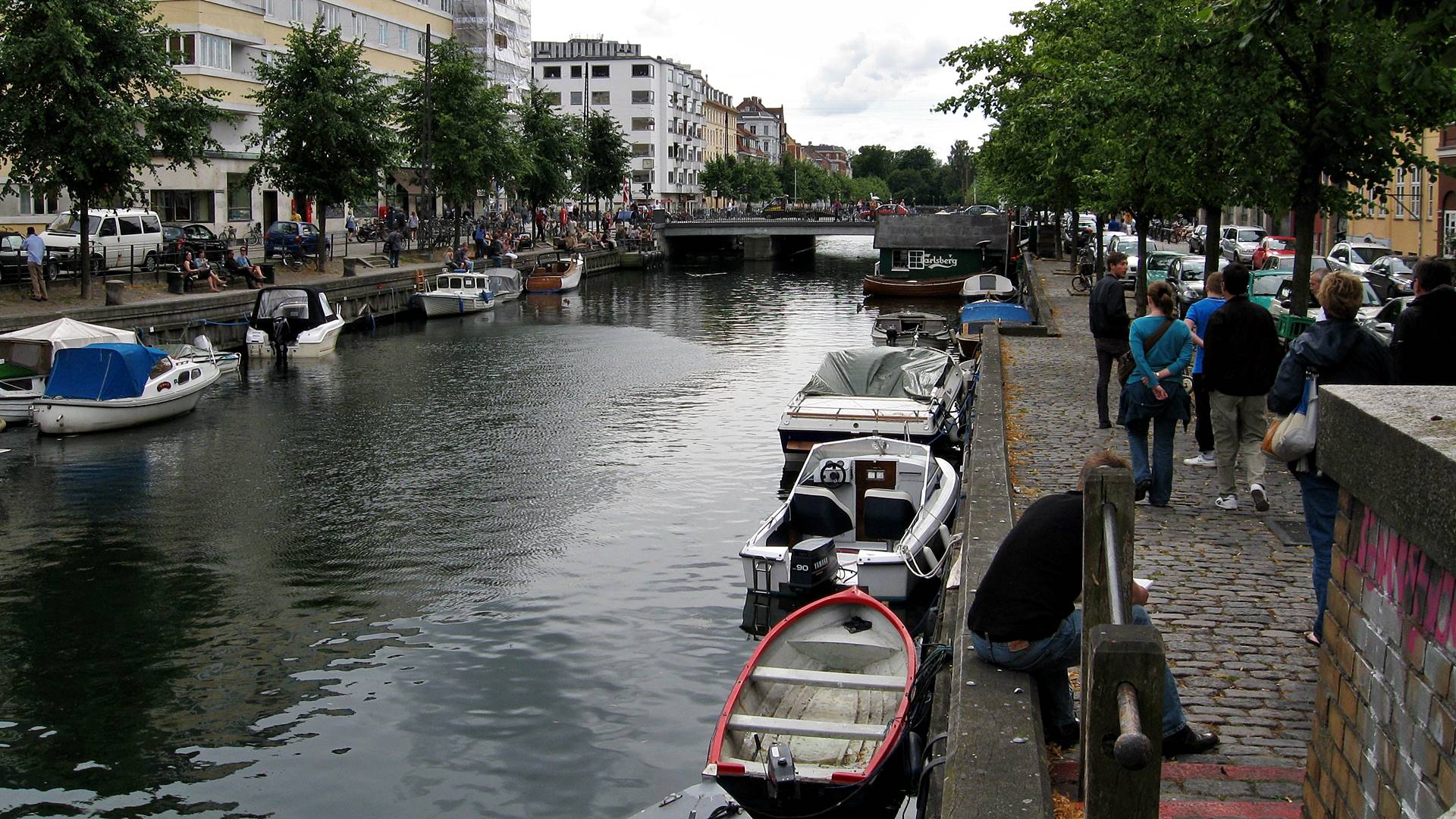 Lena liked the town.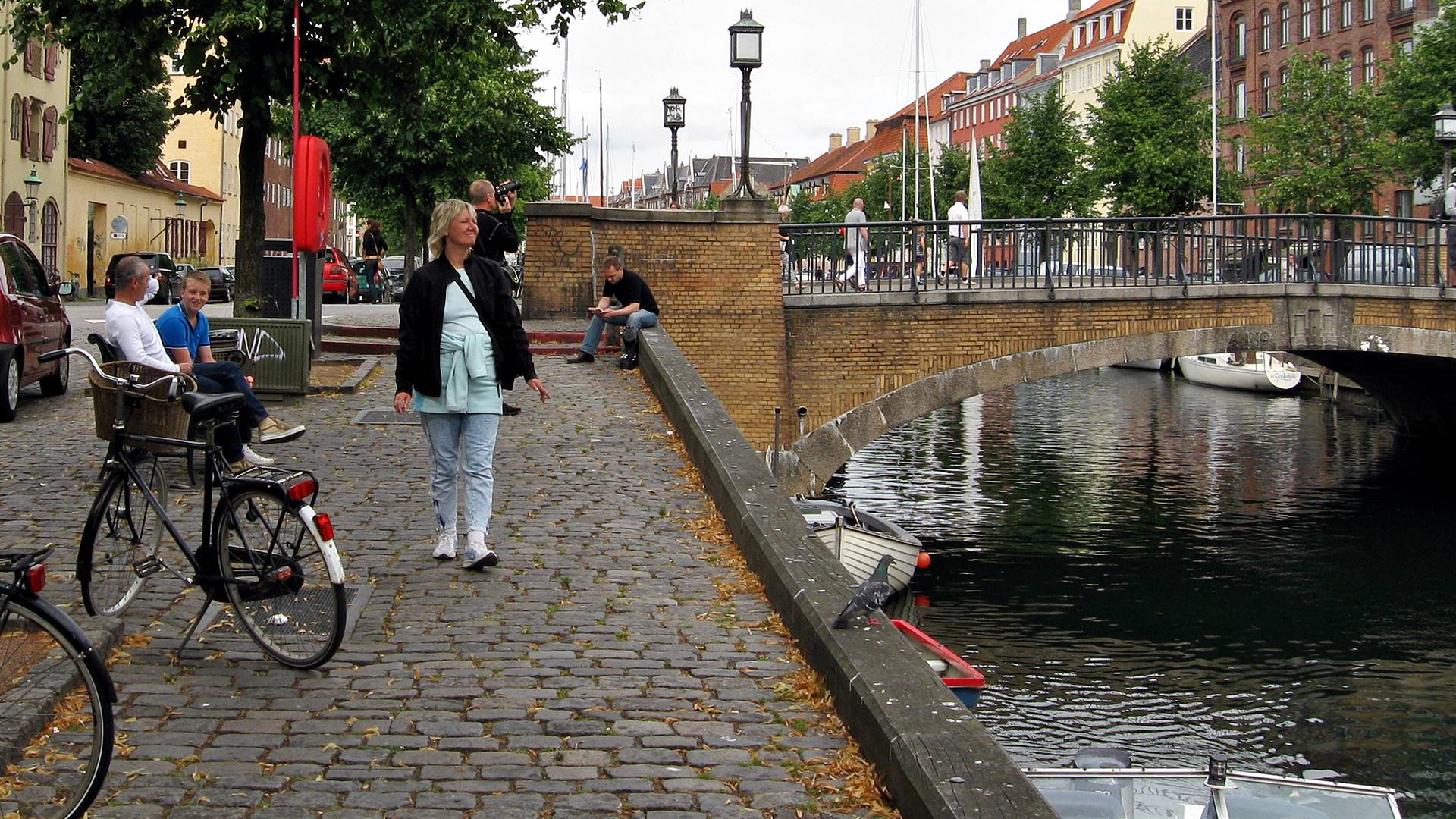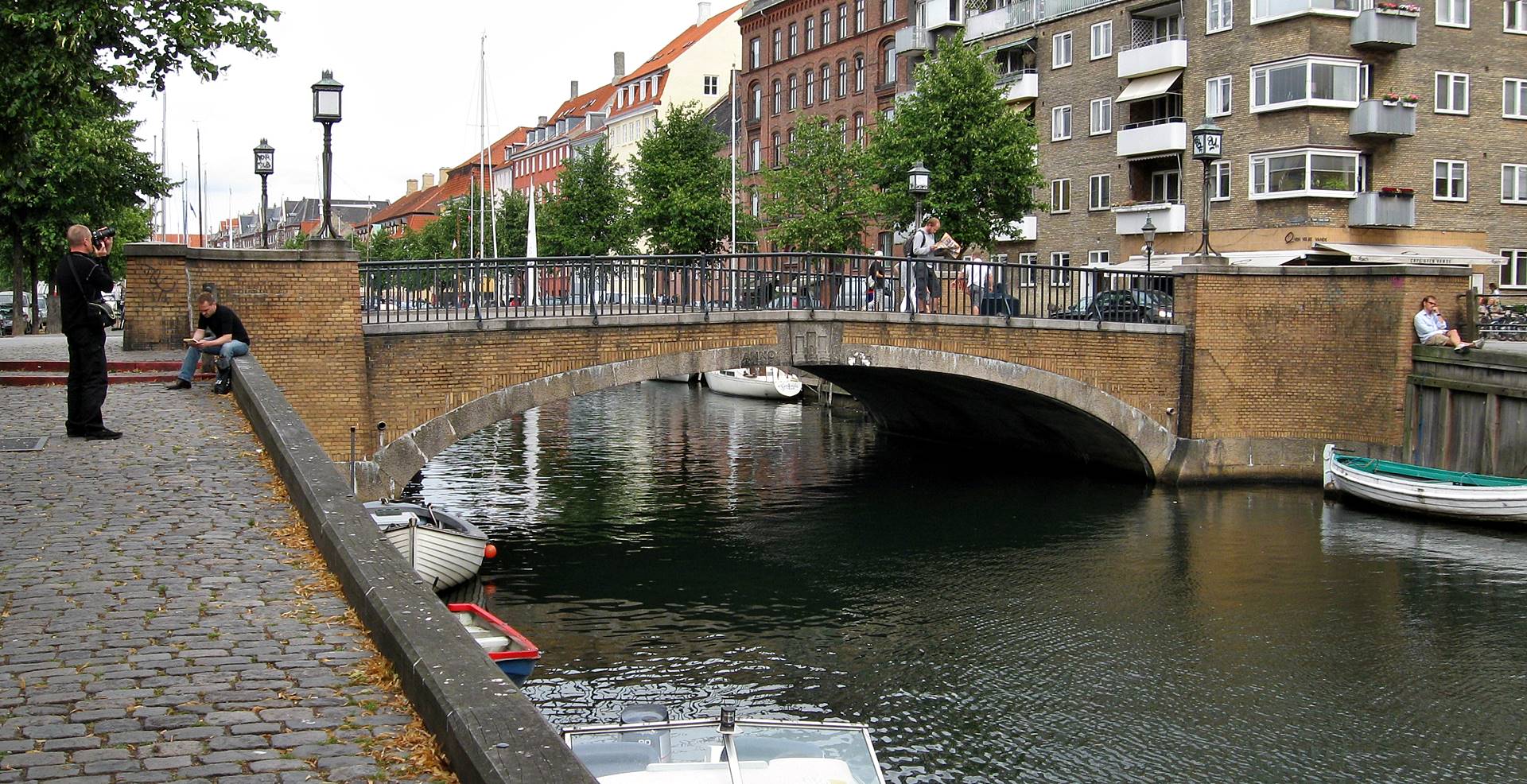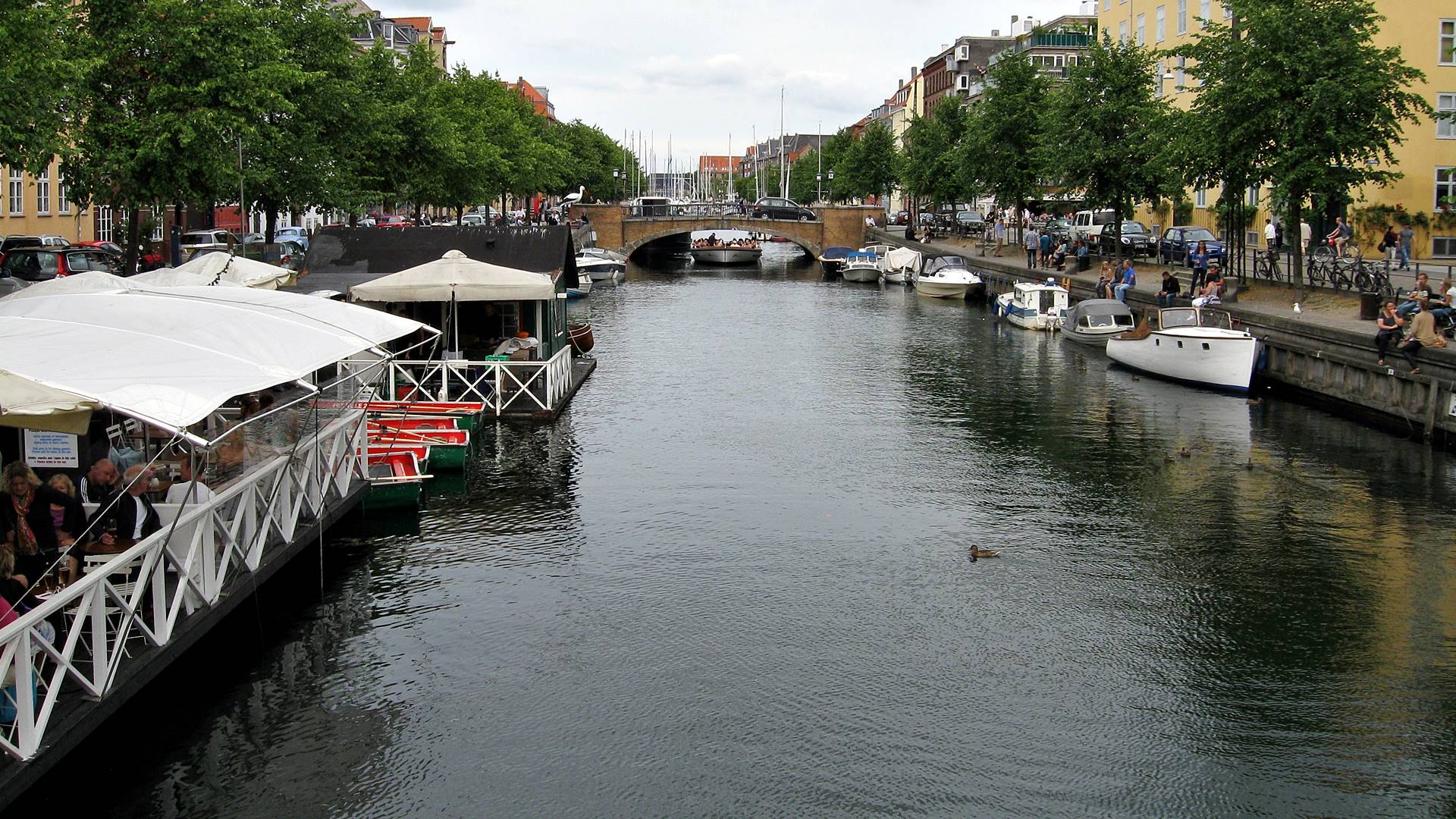 A tour with a canal boat is a great way to see Copenhagen.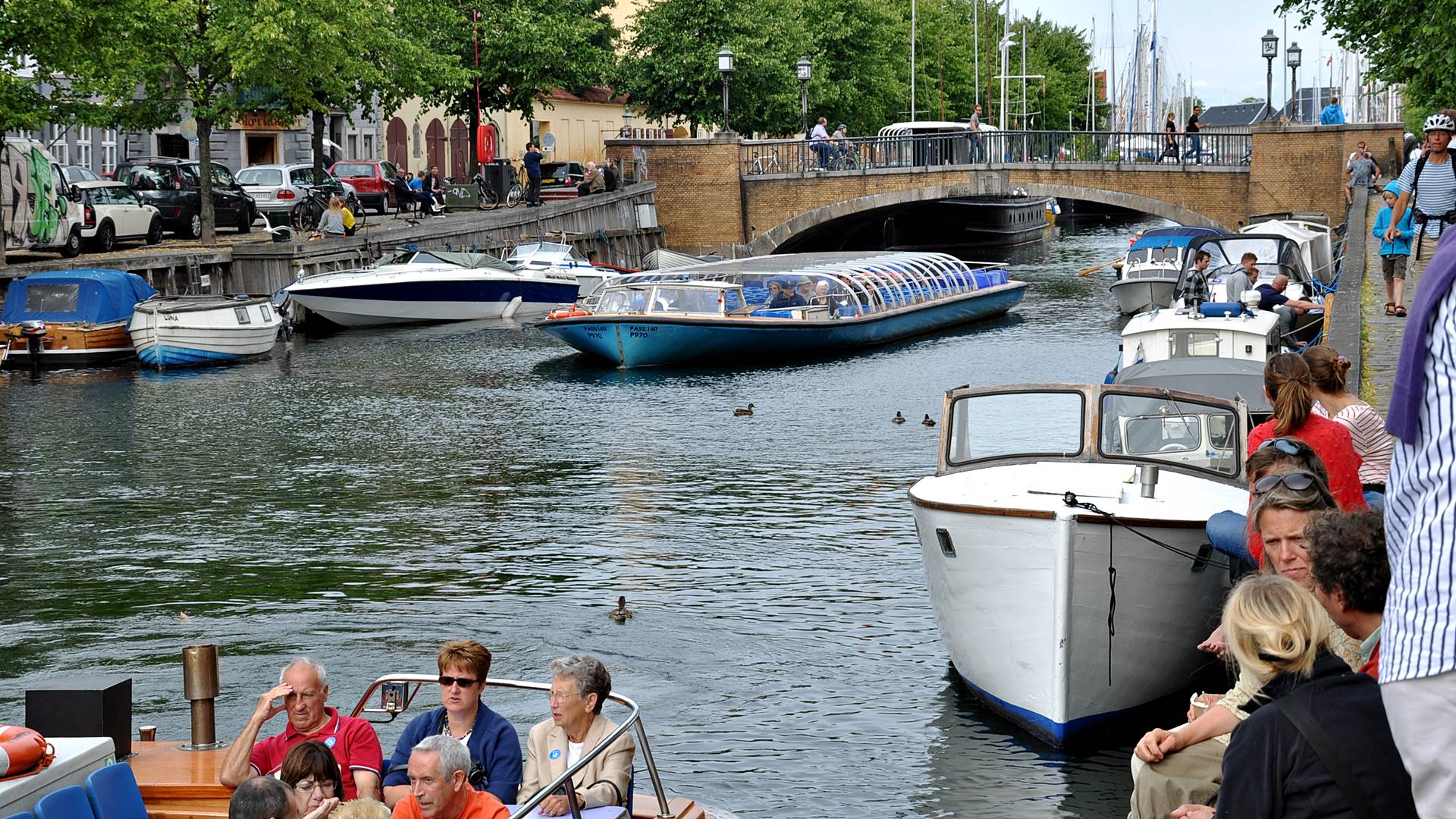 While we were waiting for a boat we had some beer.
Roger and …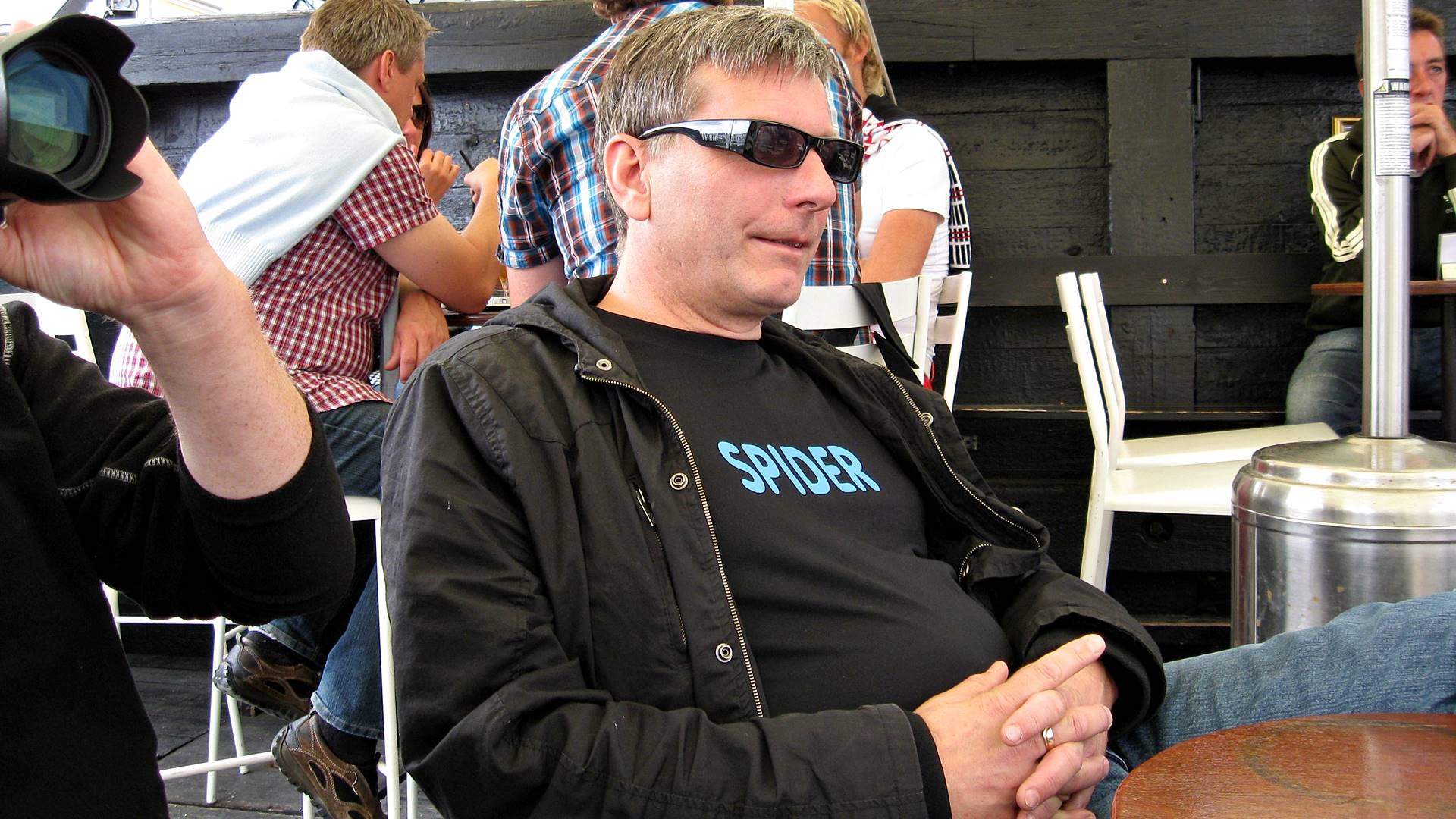 …. Brett enjoyed the danish beer.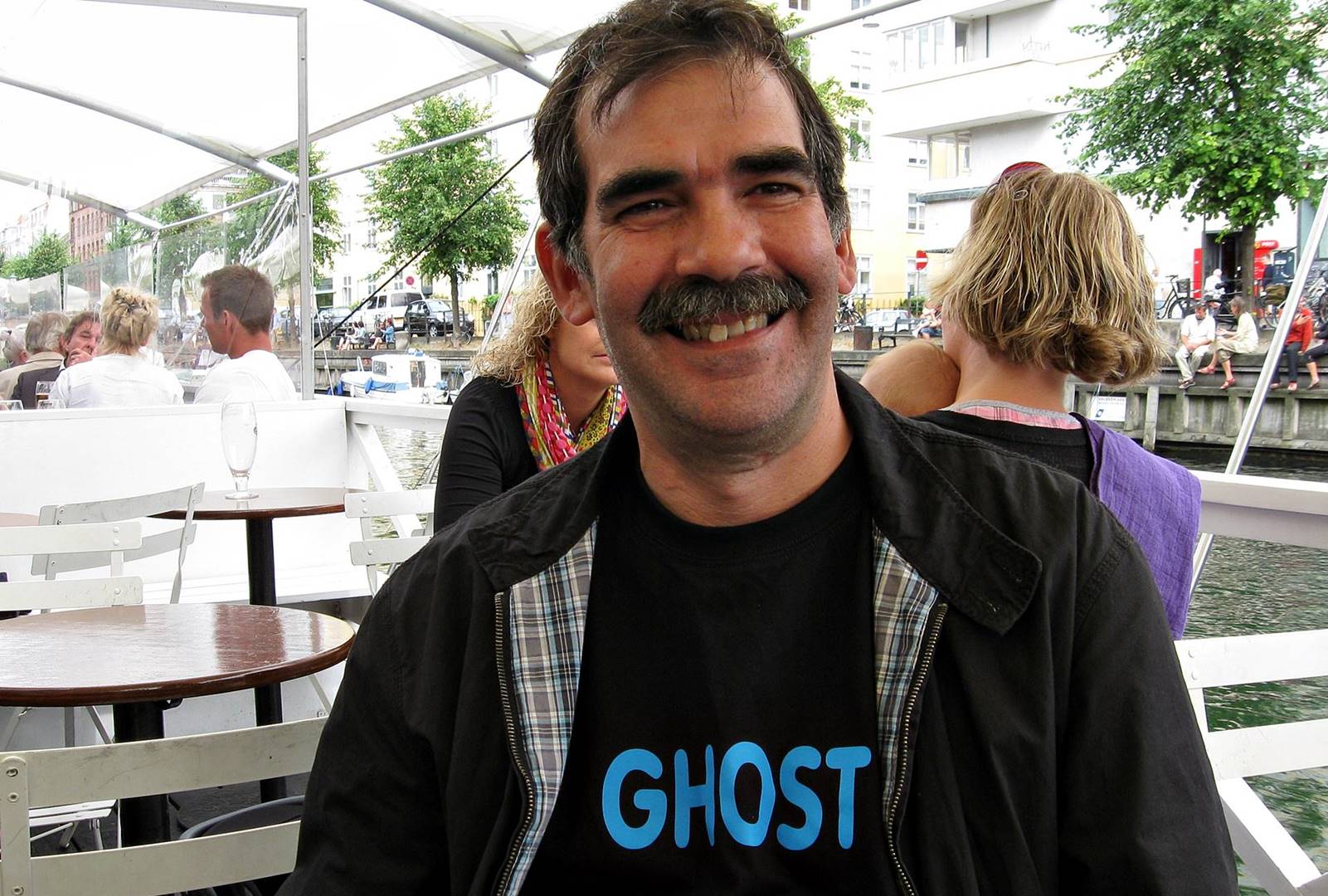 Finally we got a place in a boat. There is a lot of low bridges.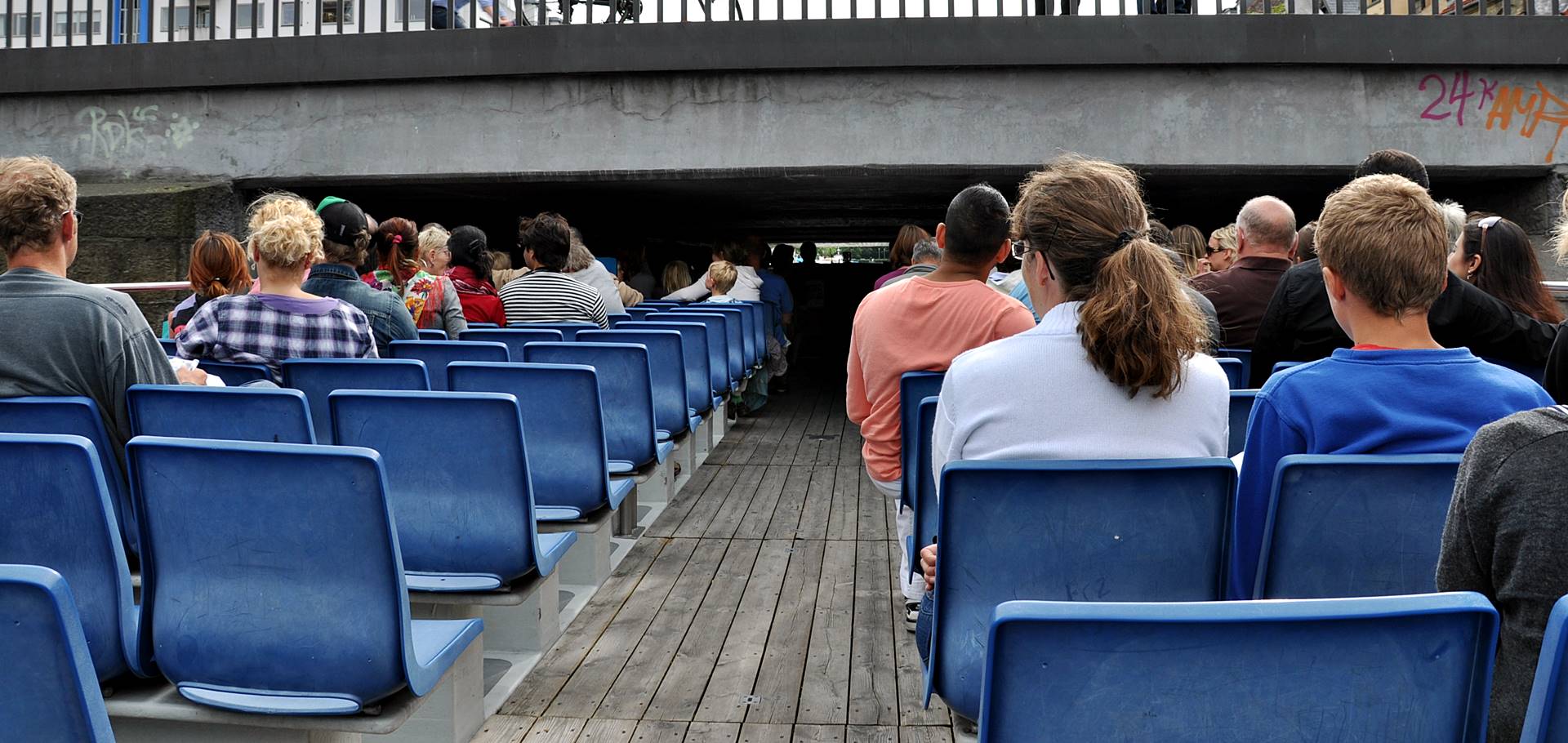 Lena enjoyed it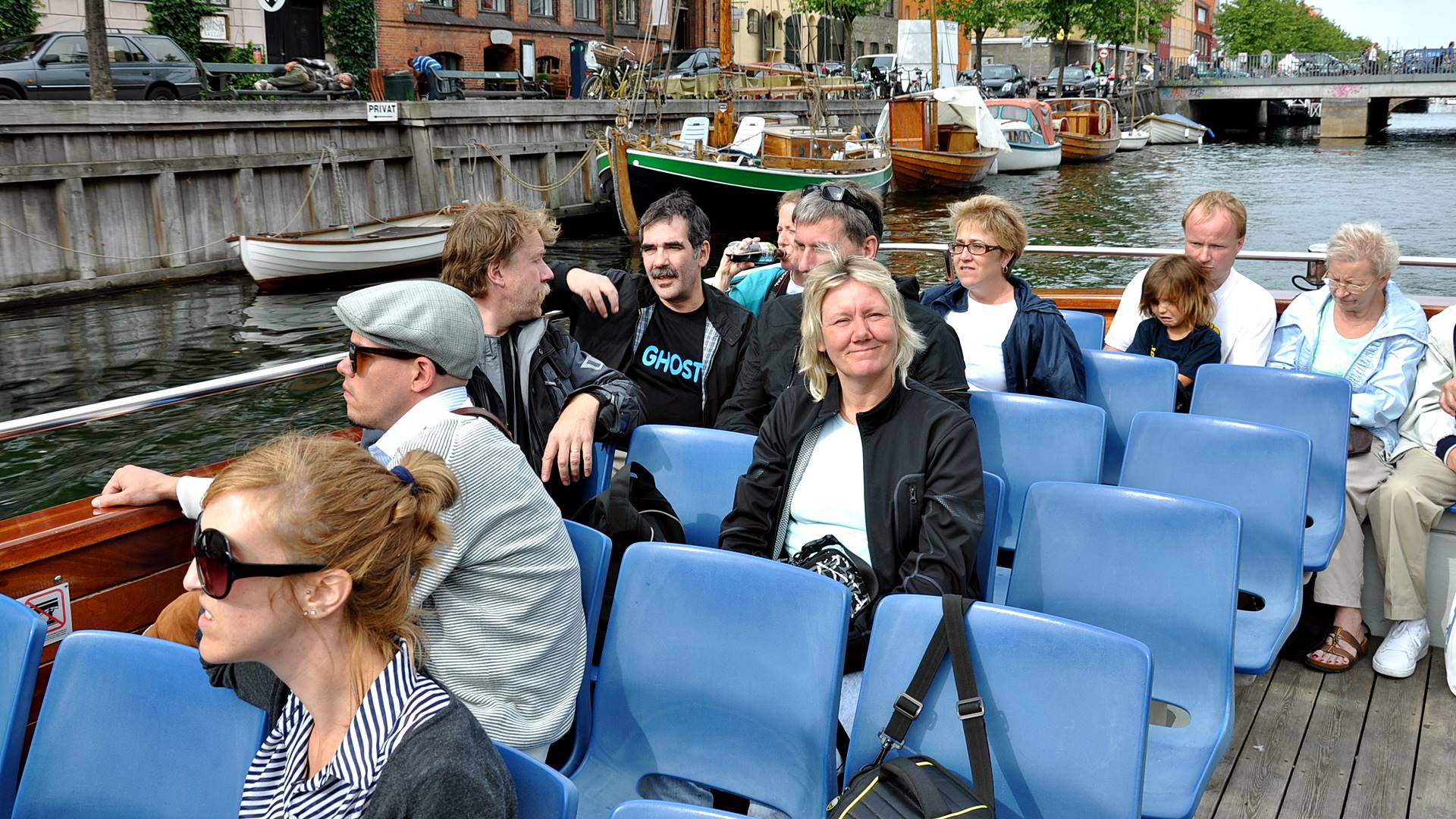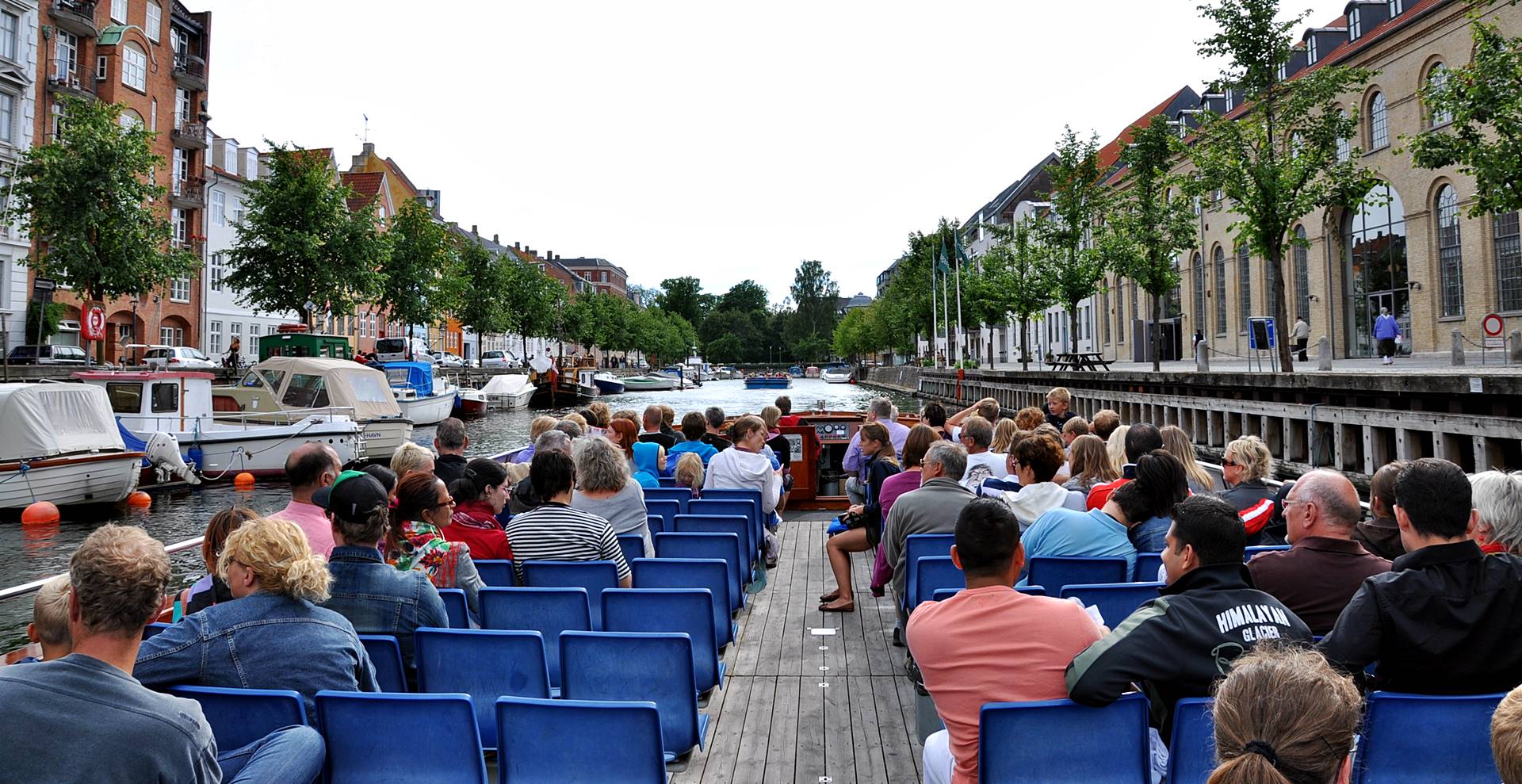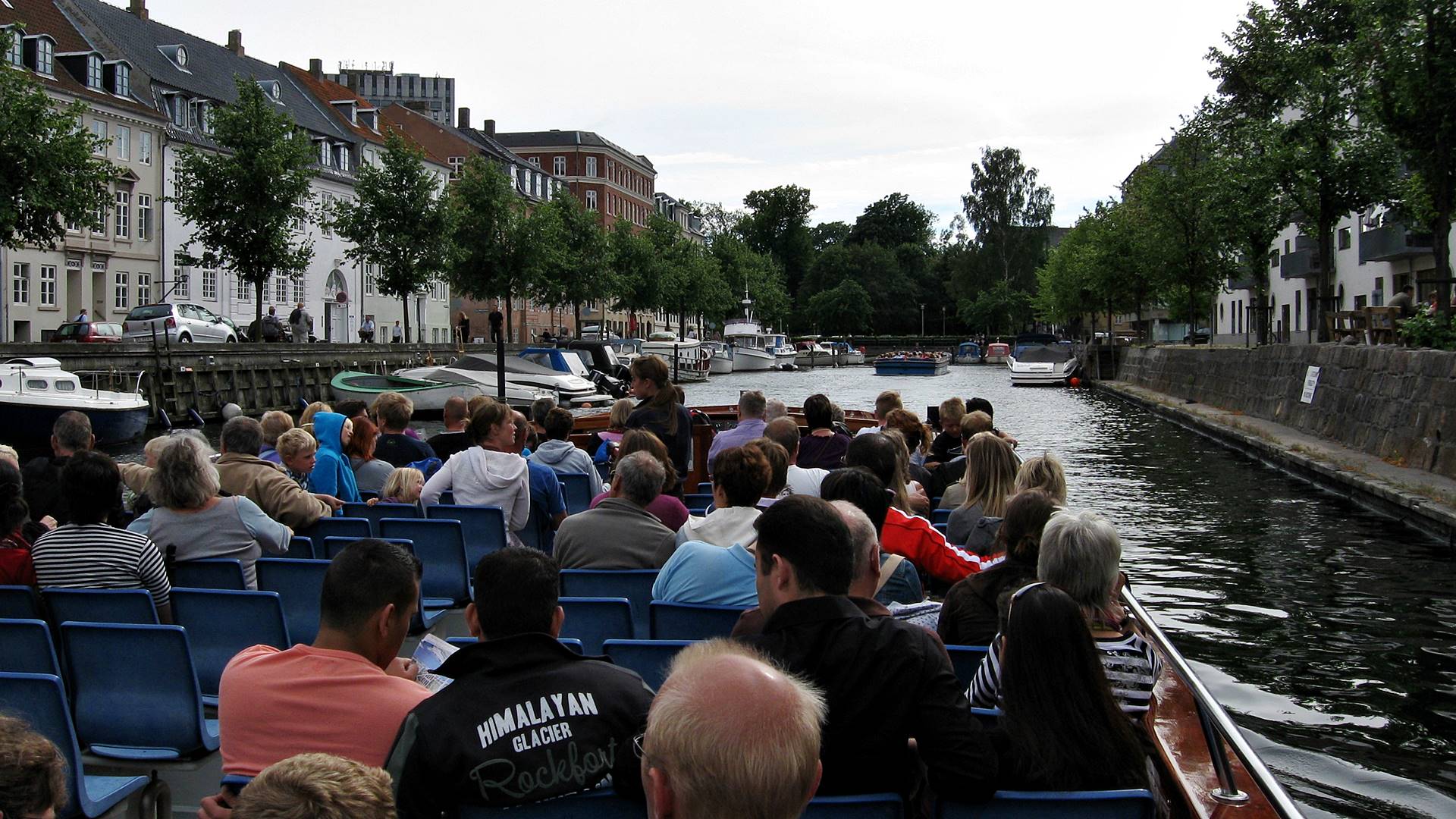 Alison Specter took some of the pictures that you can see on this page.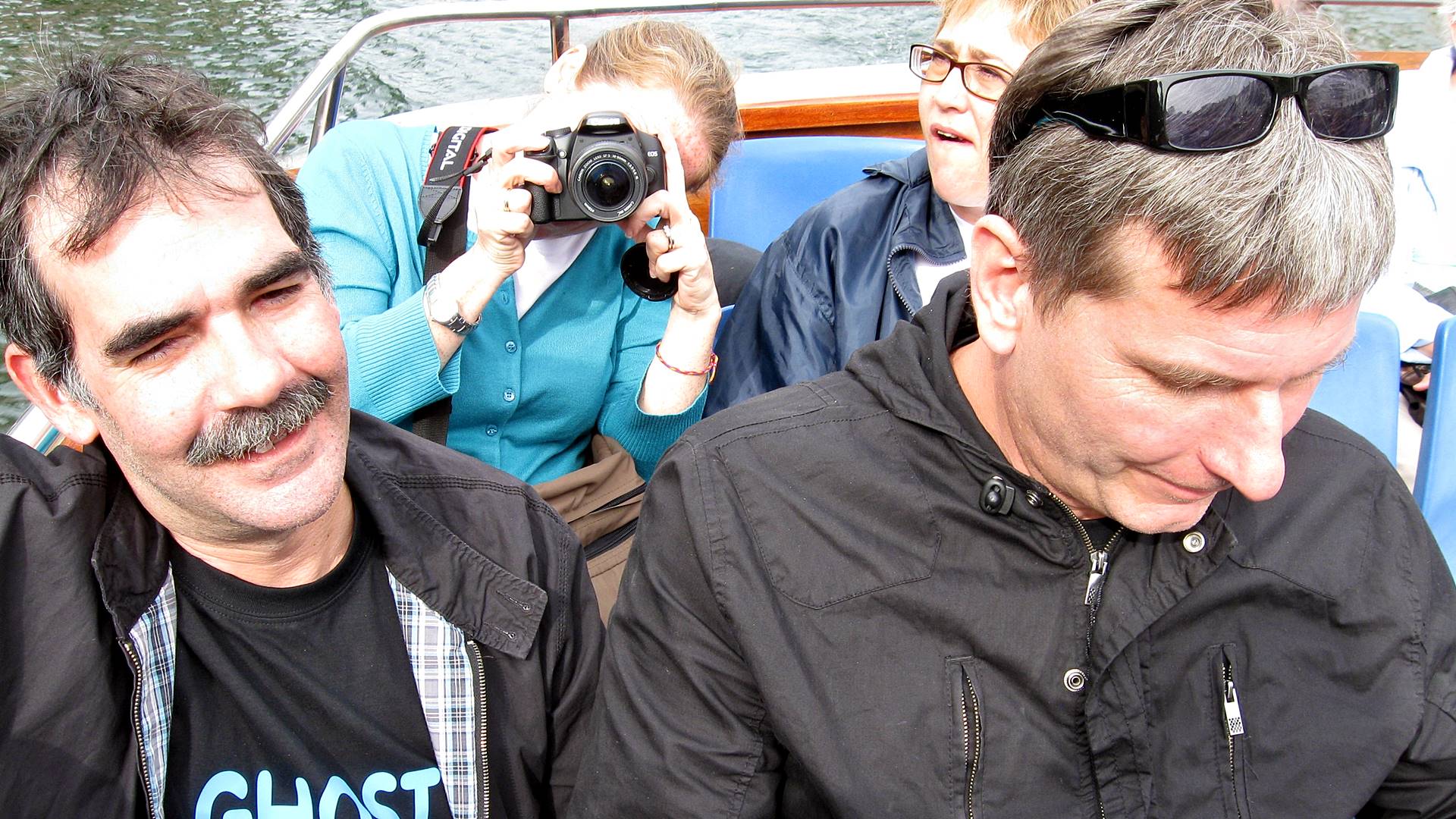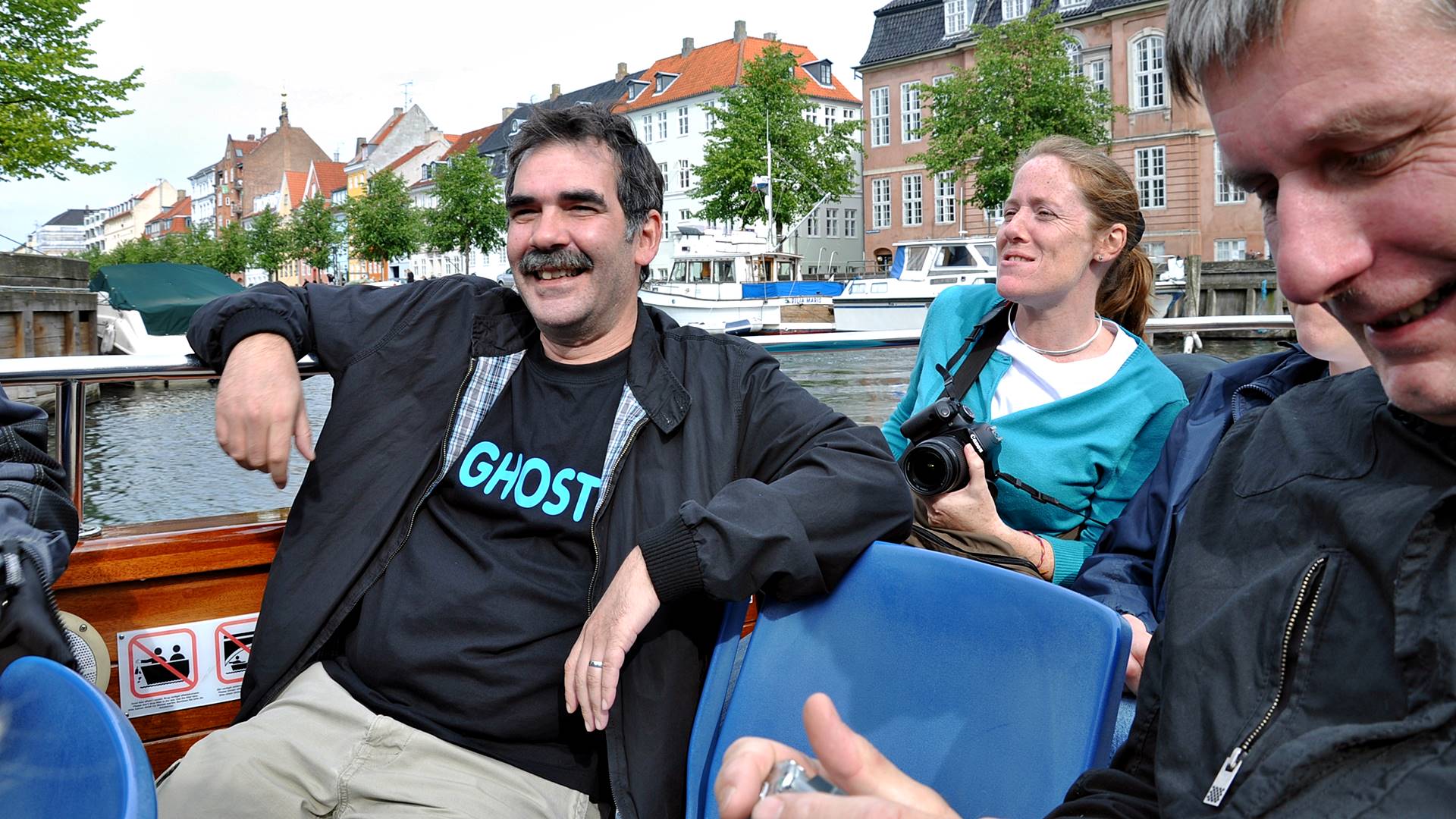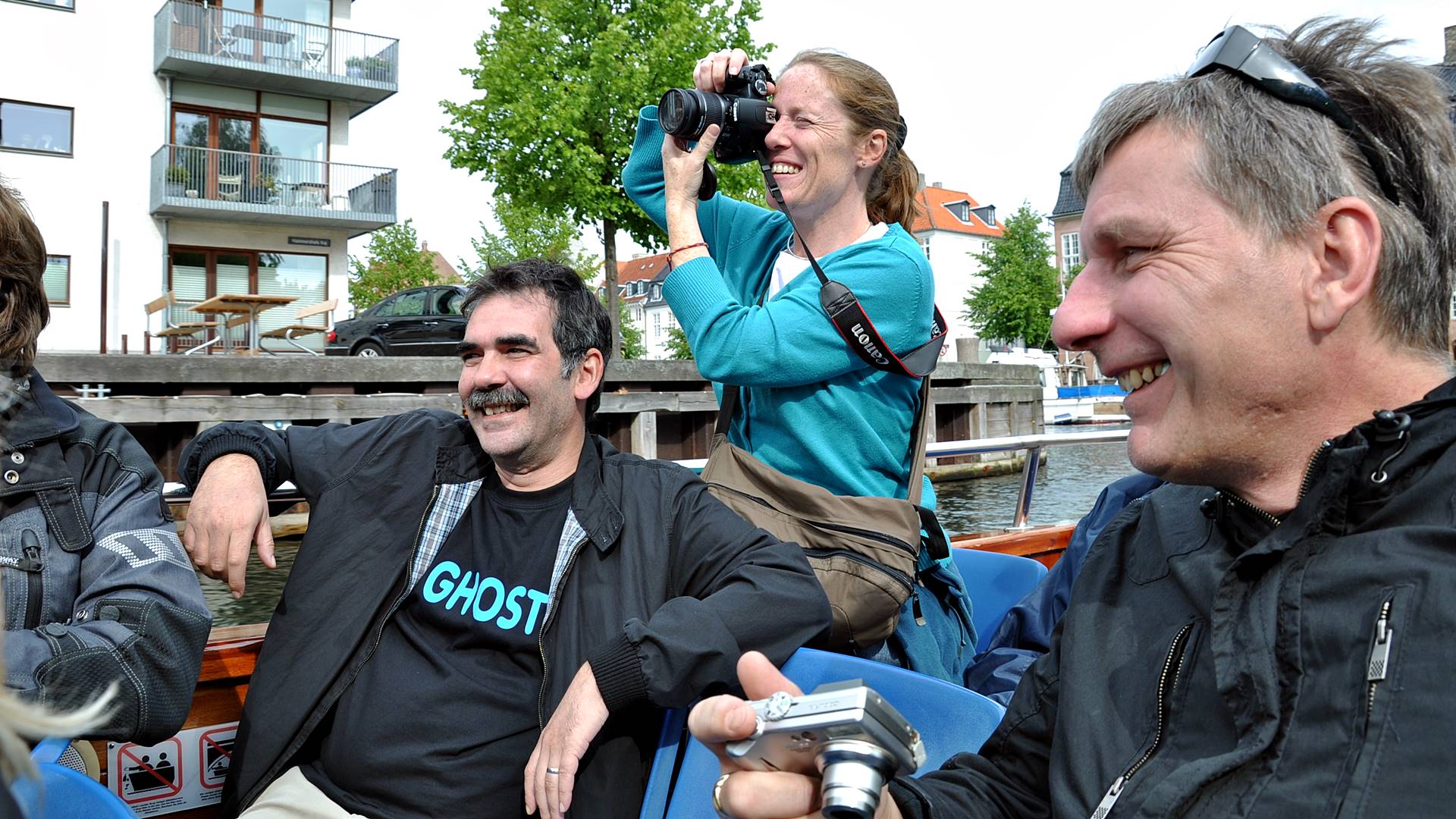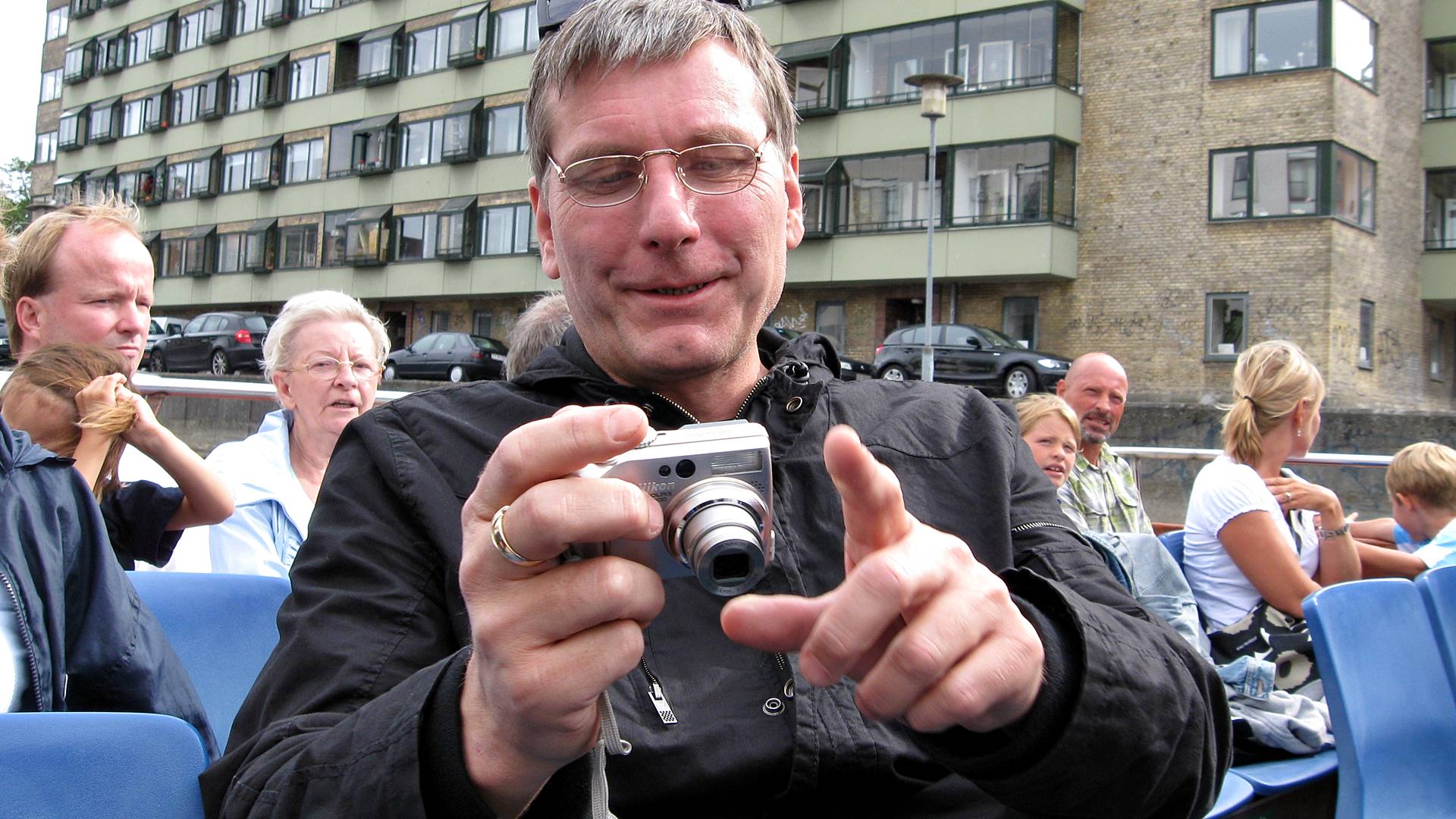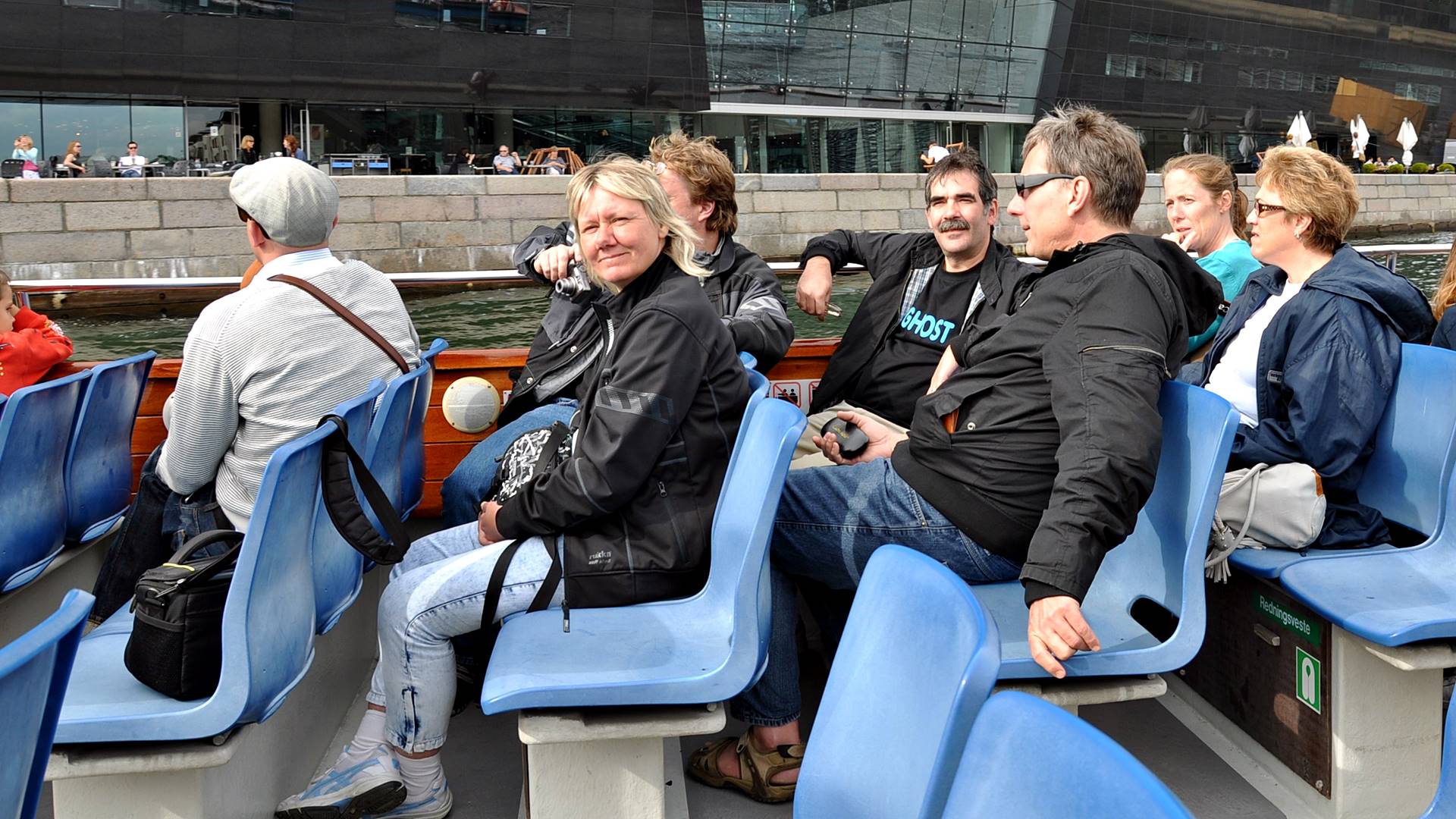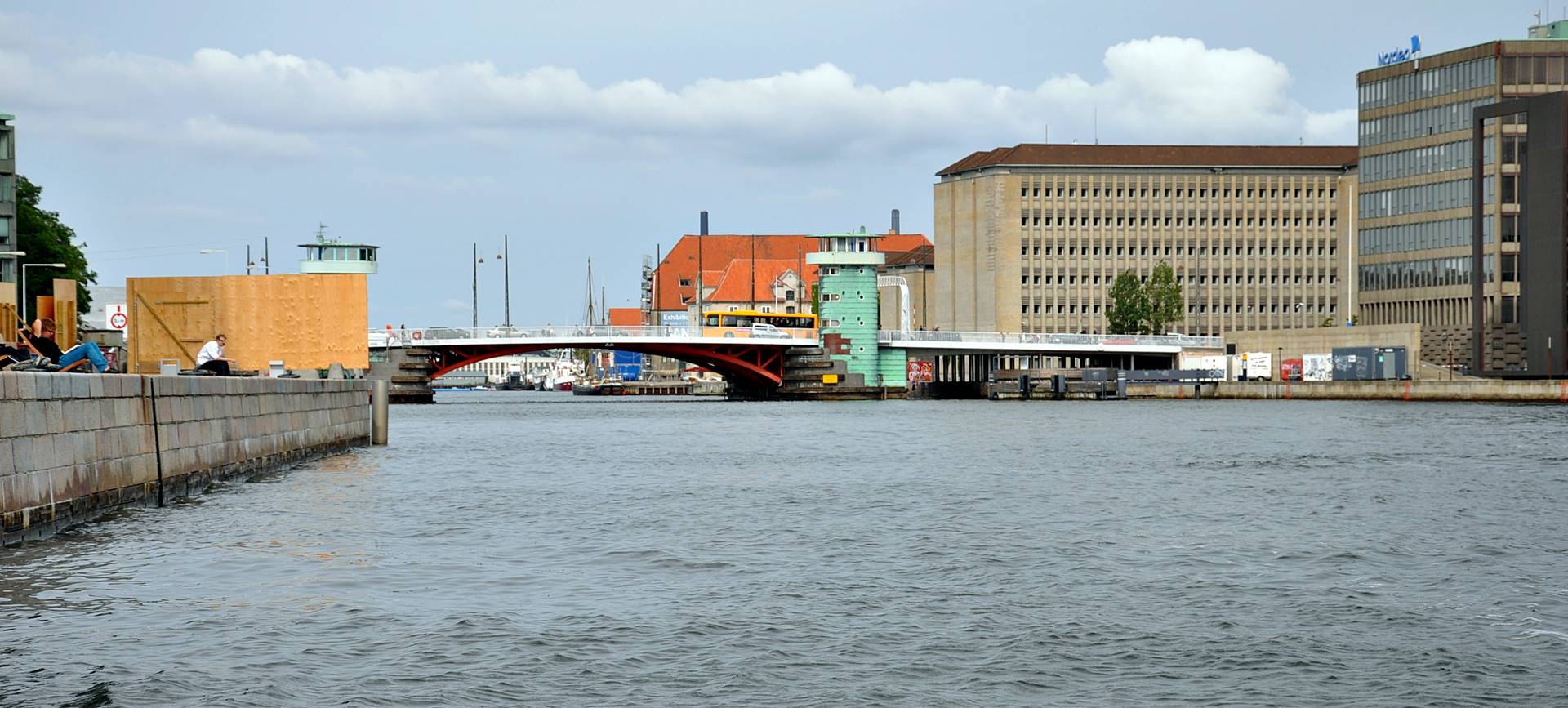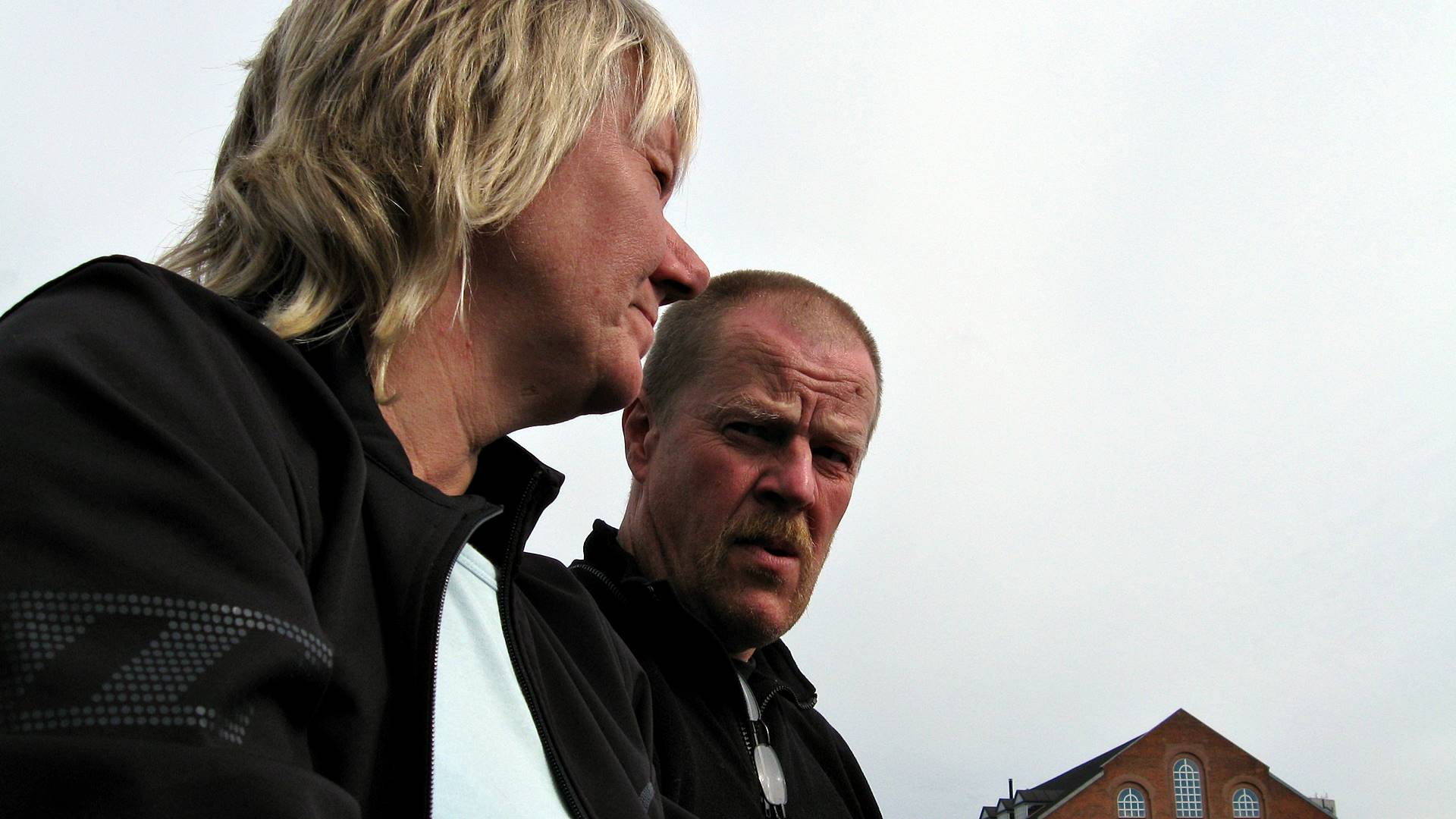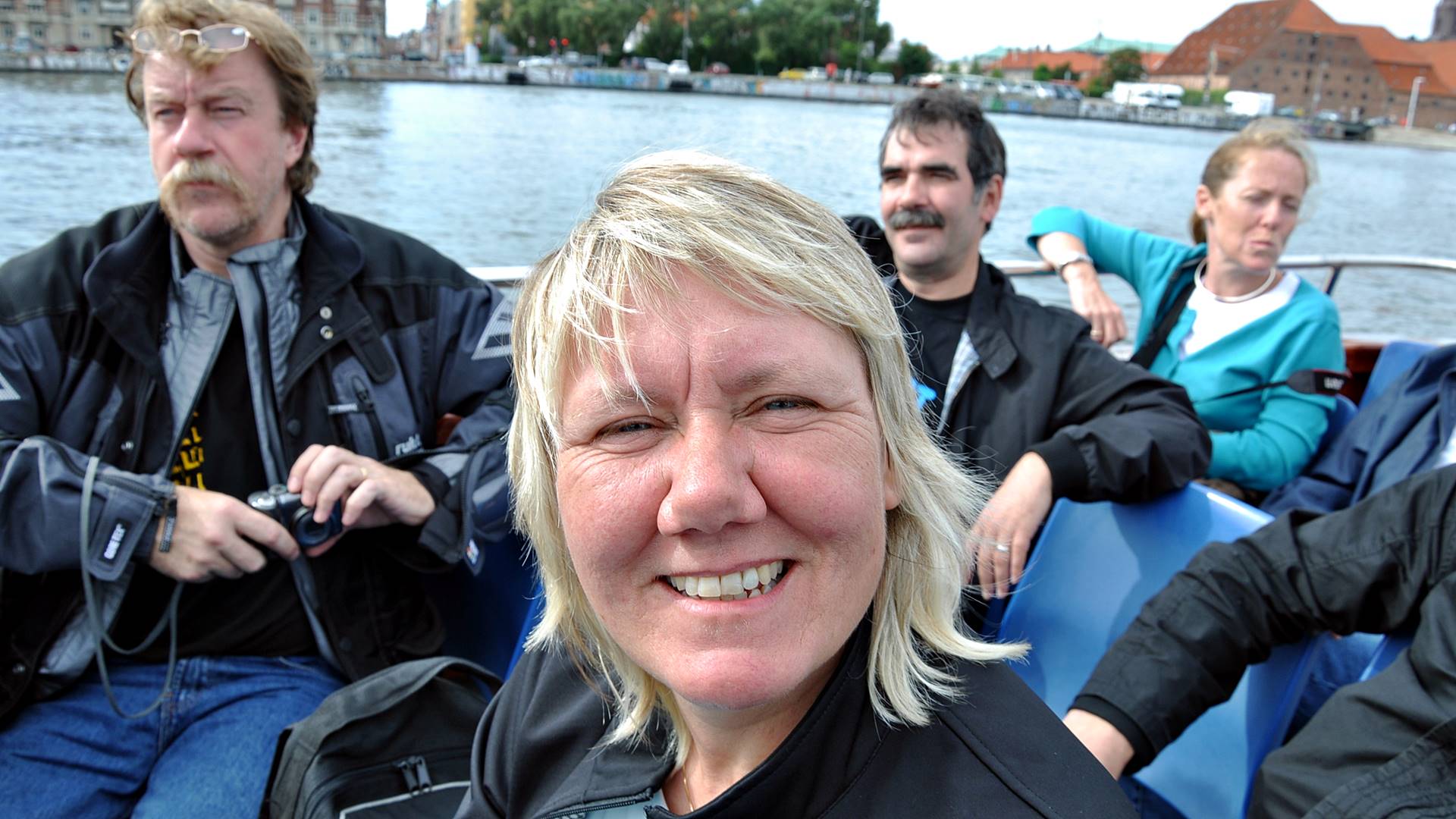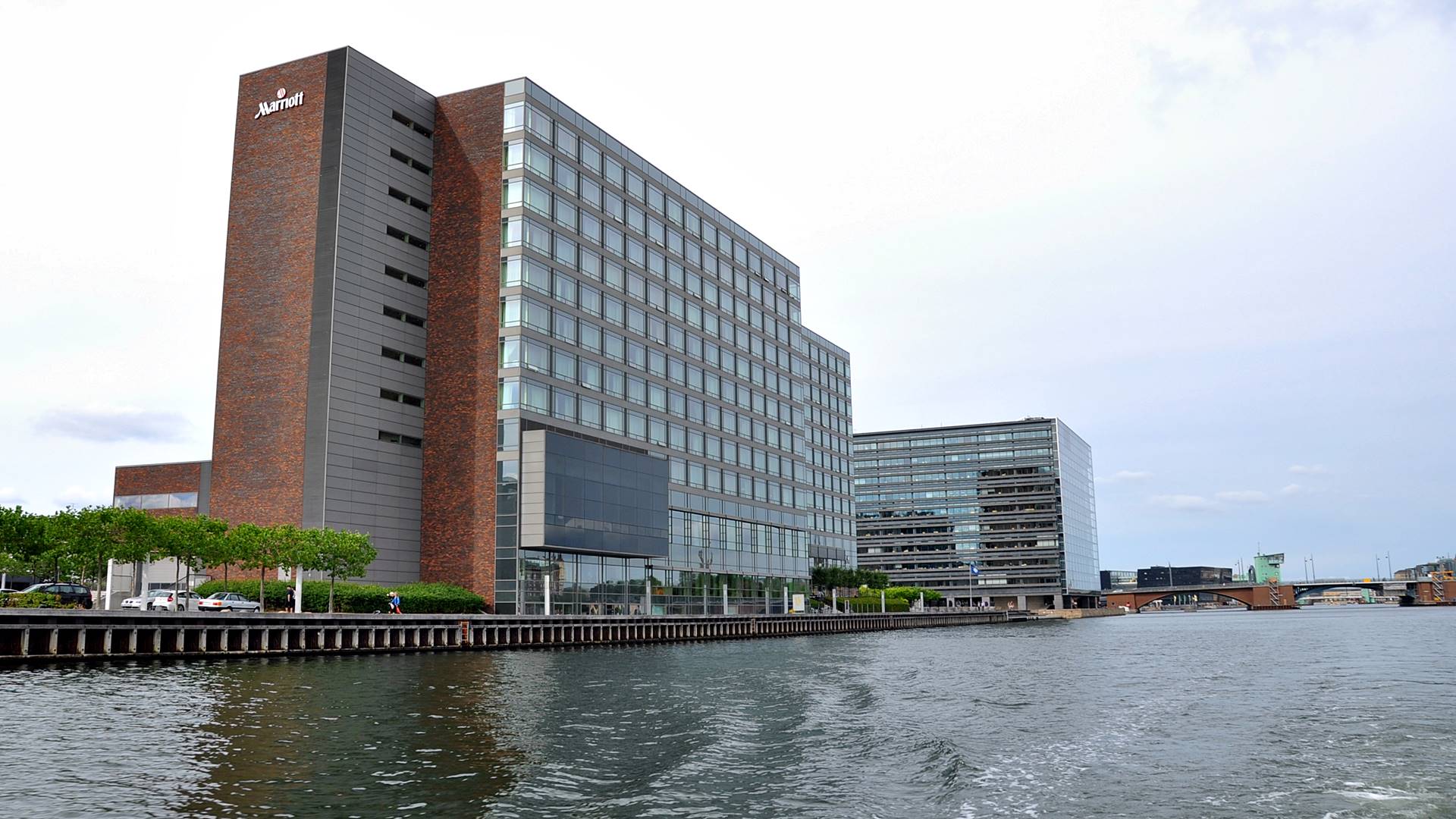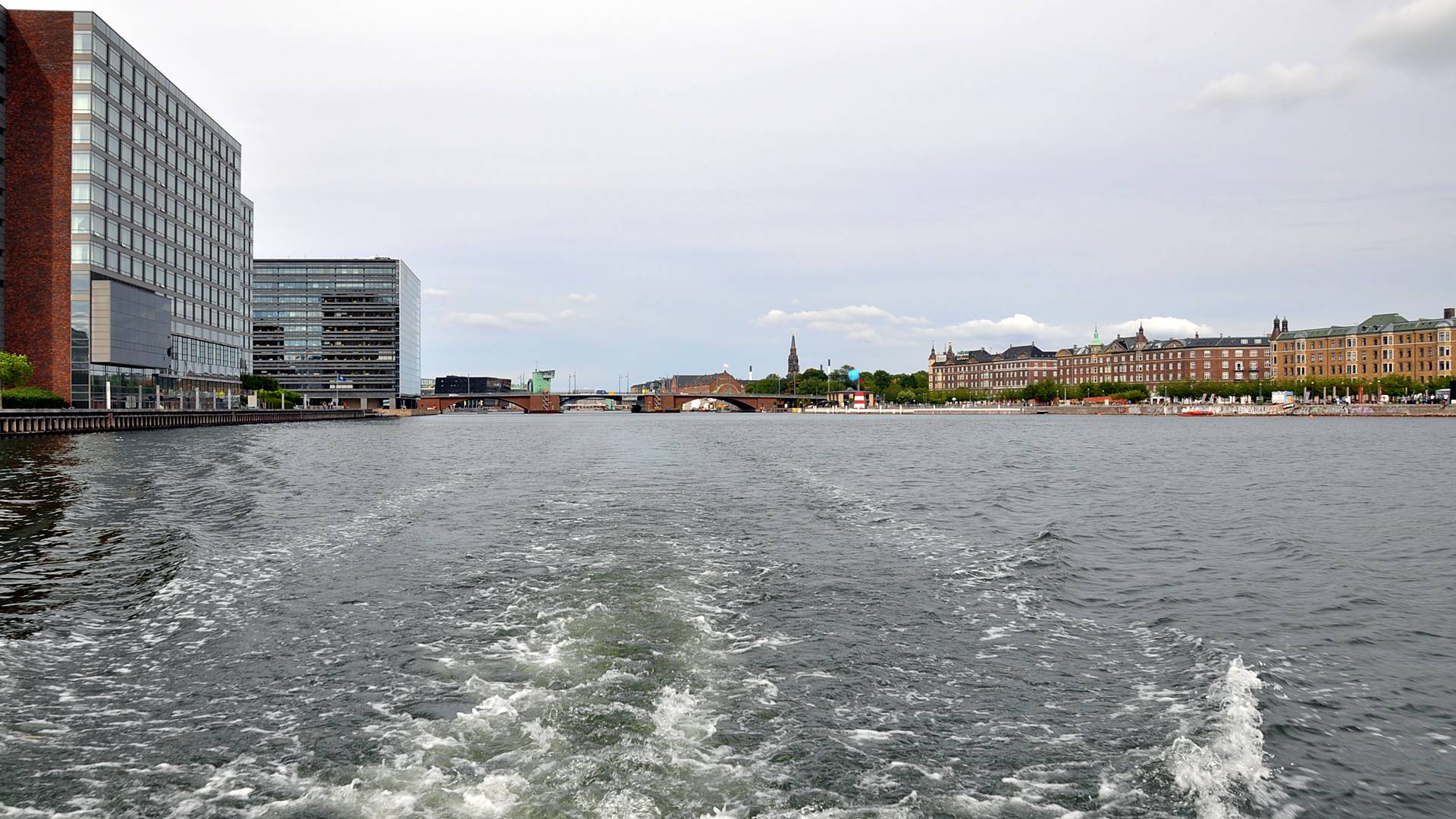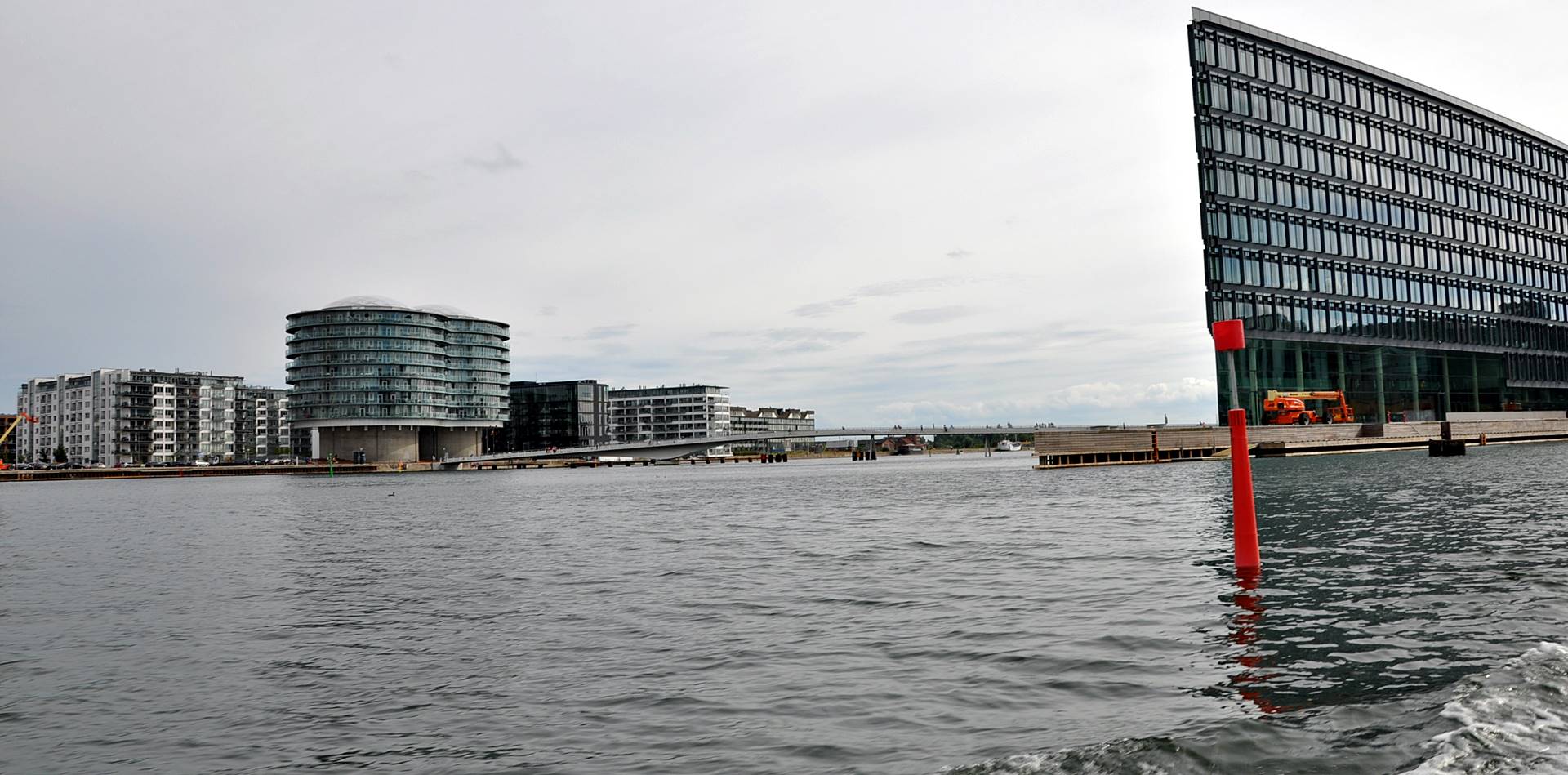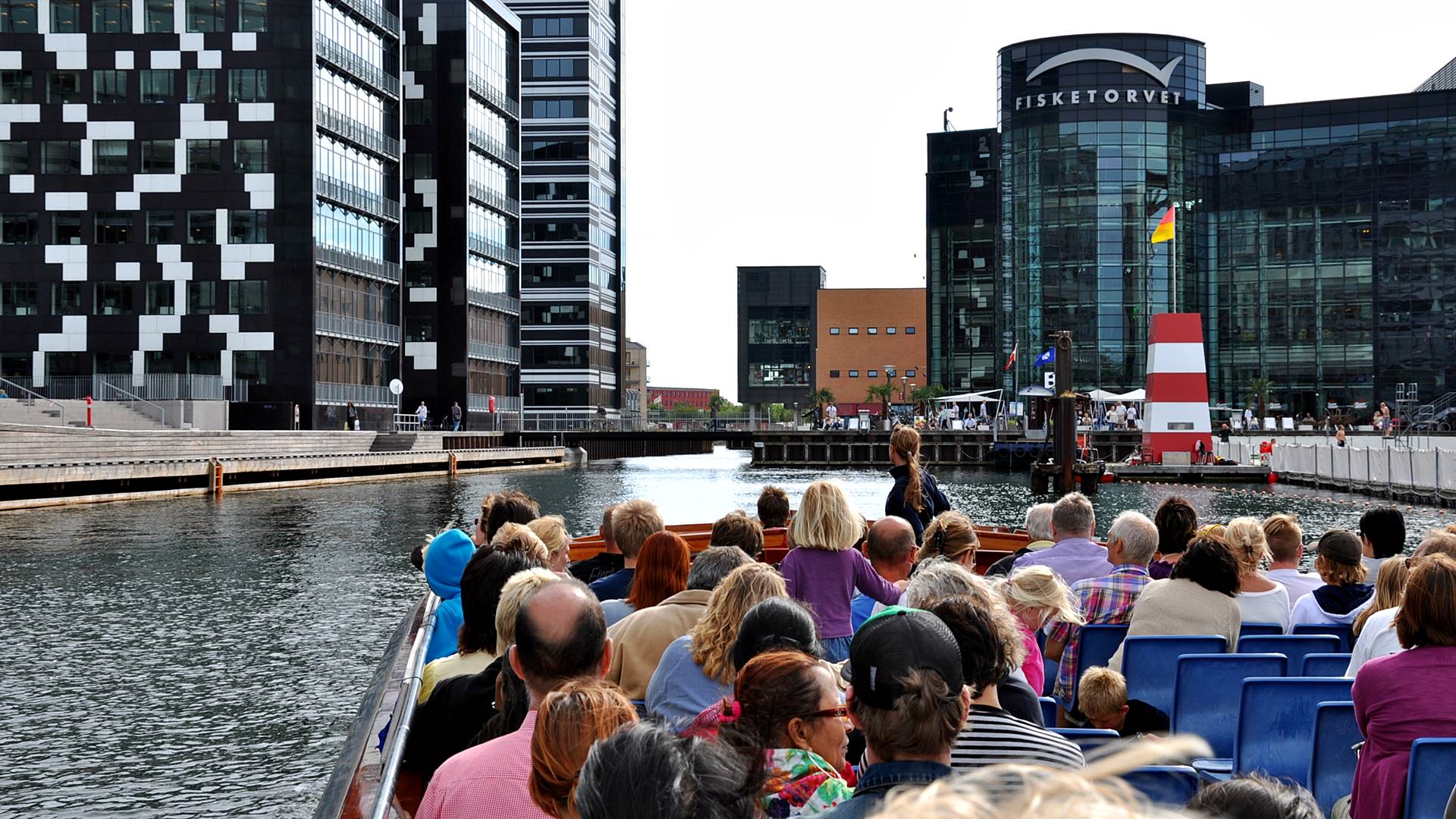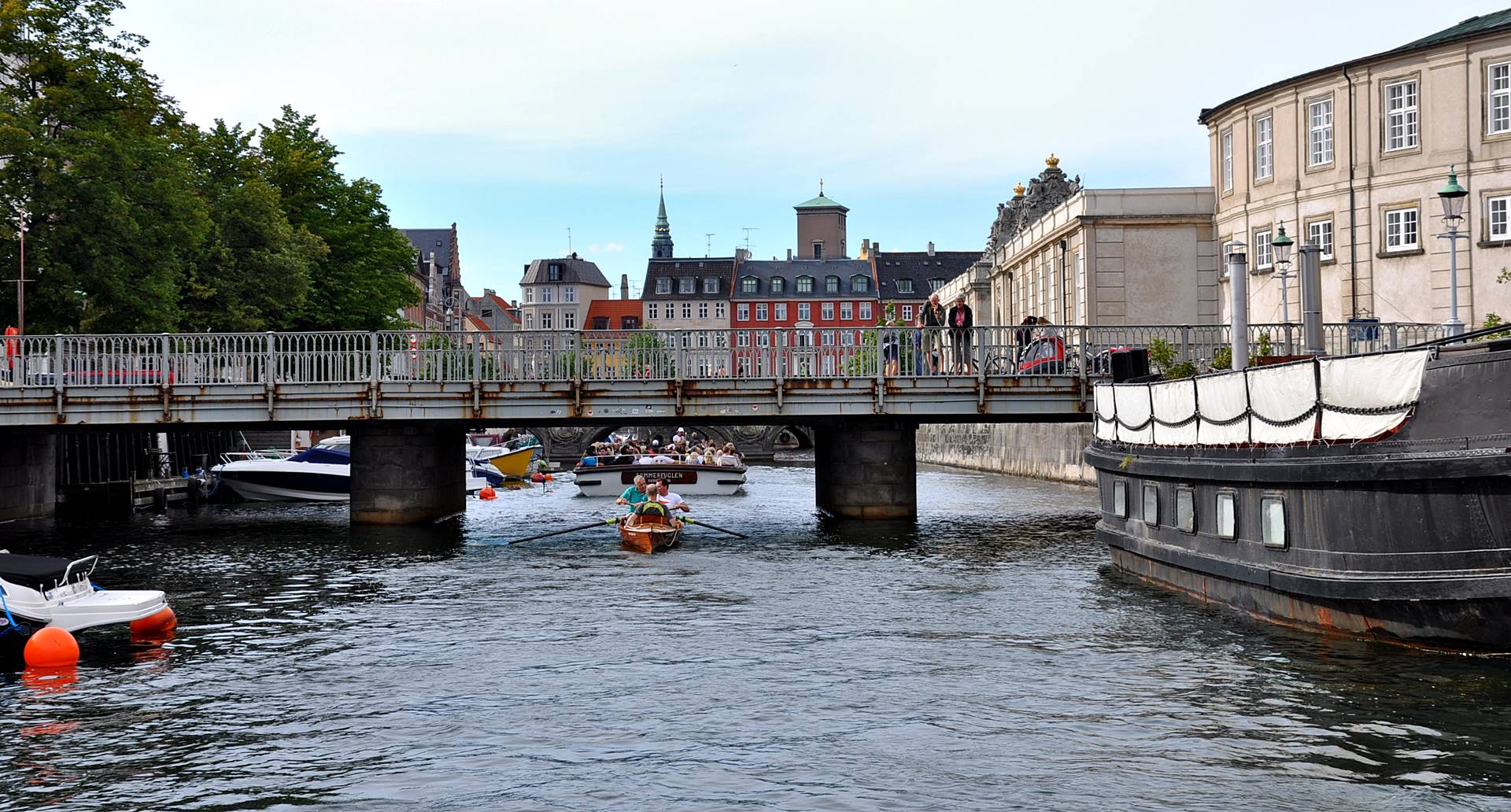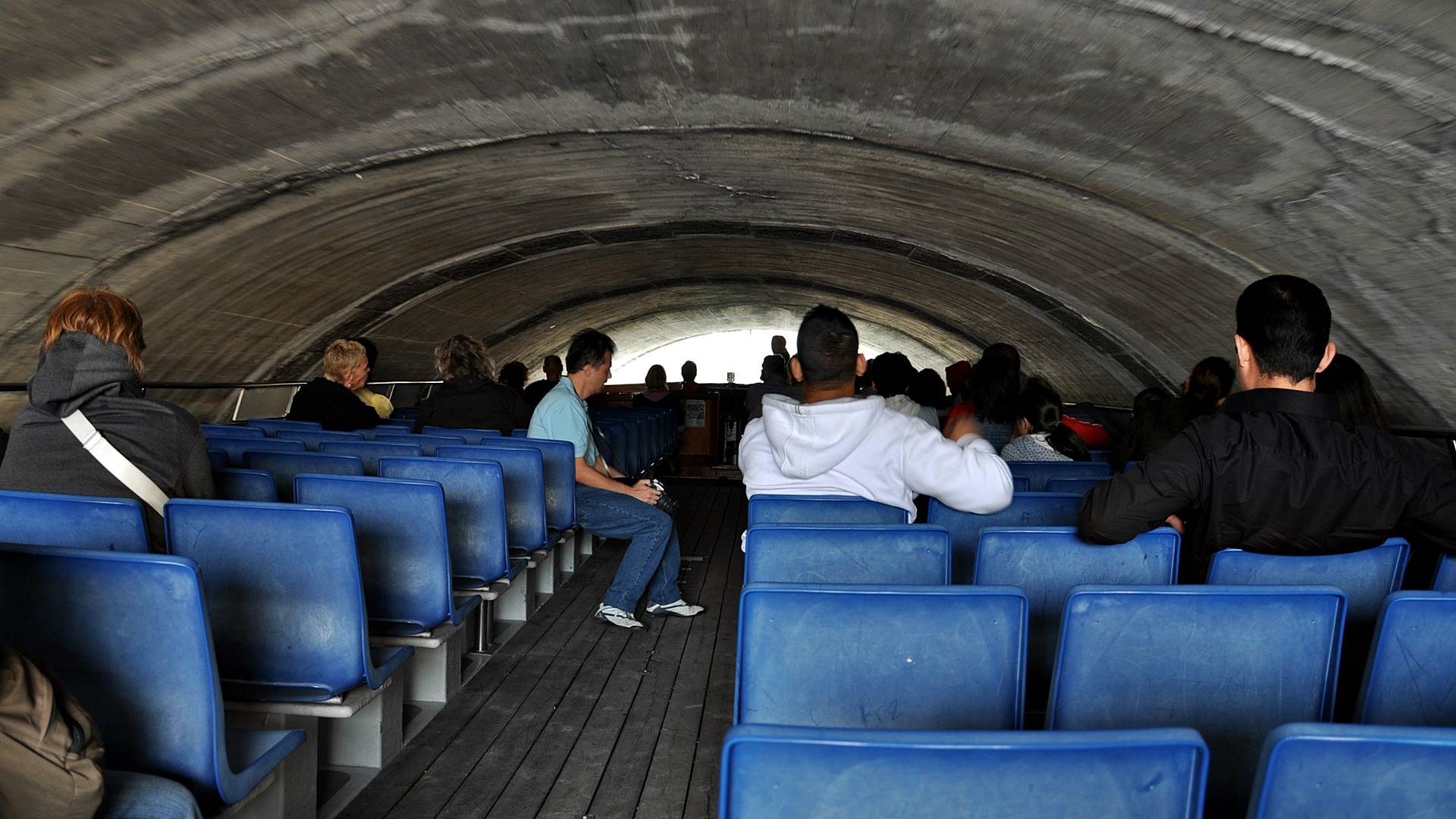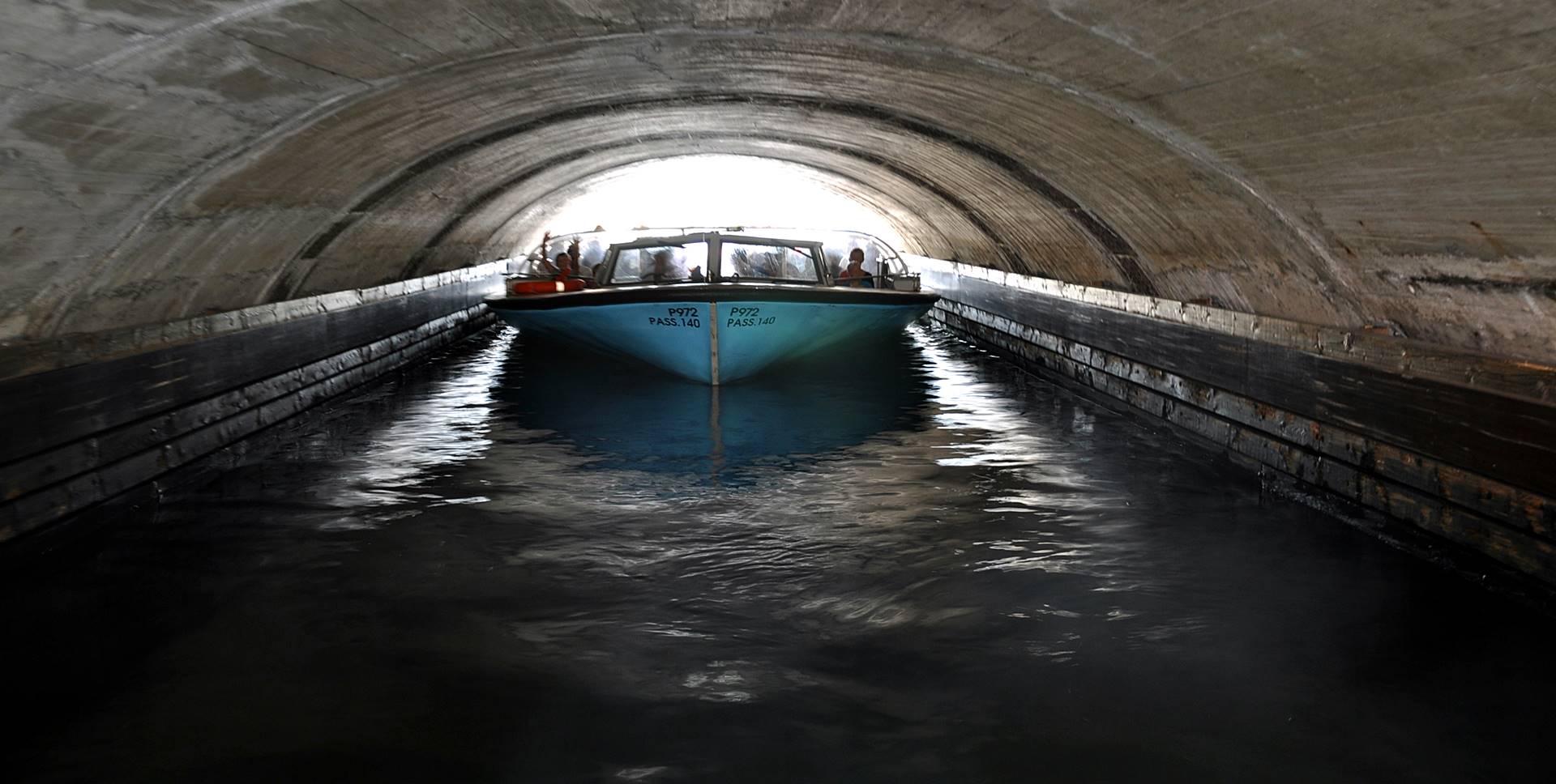 Keep your head down.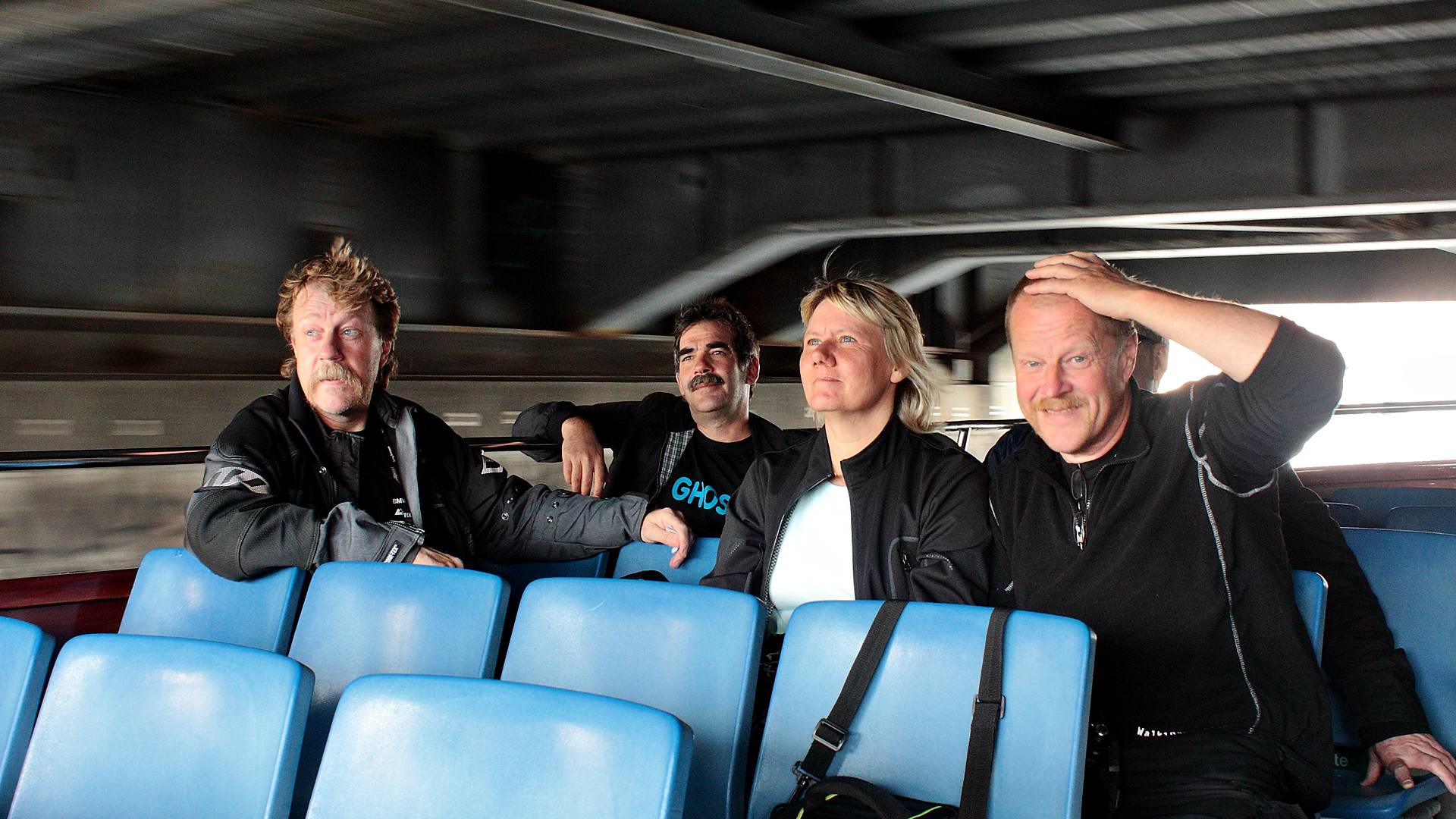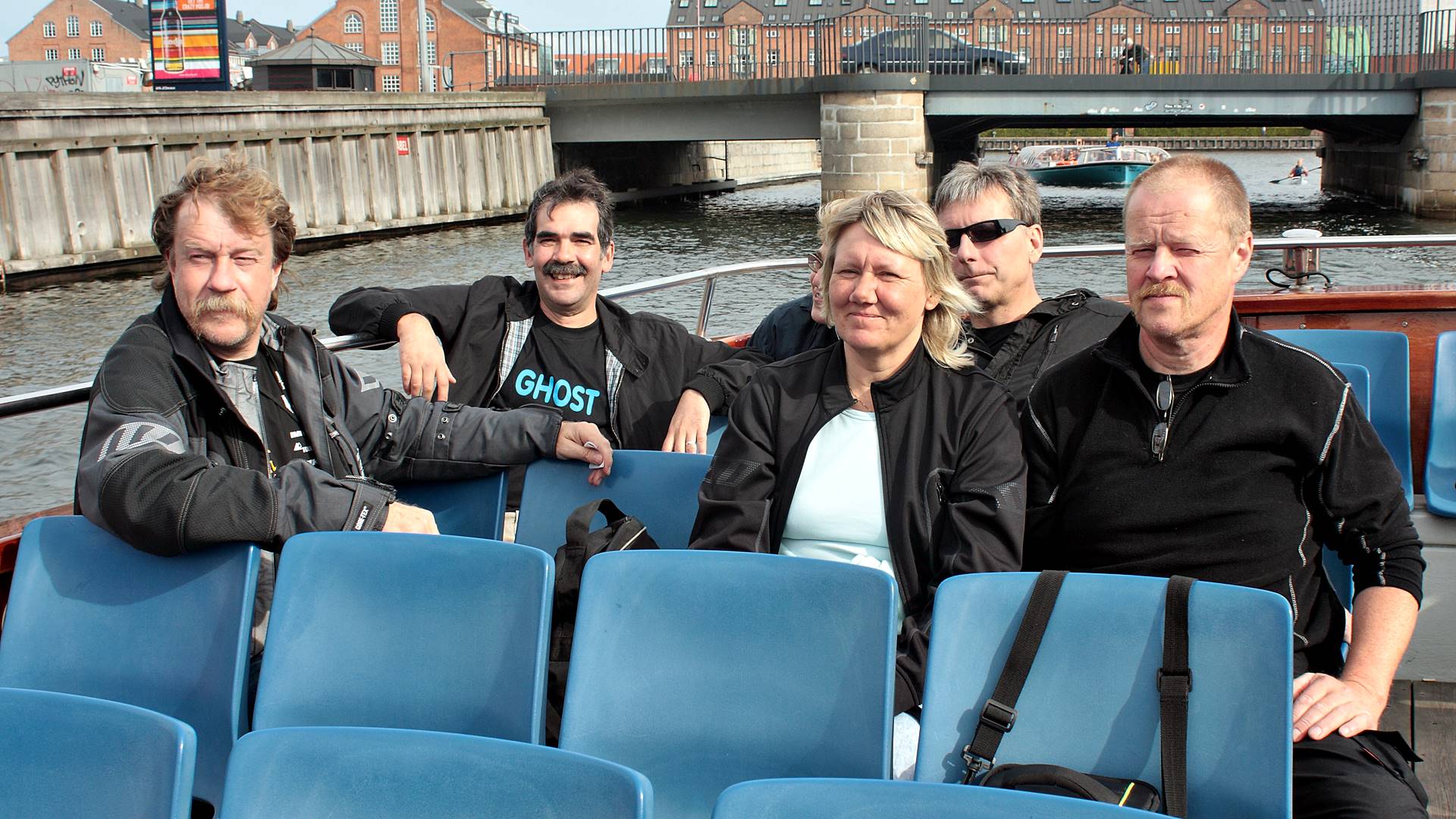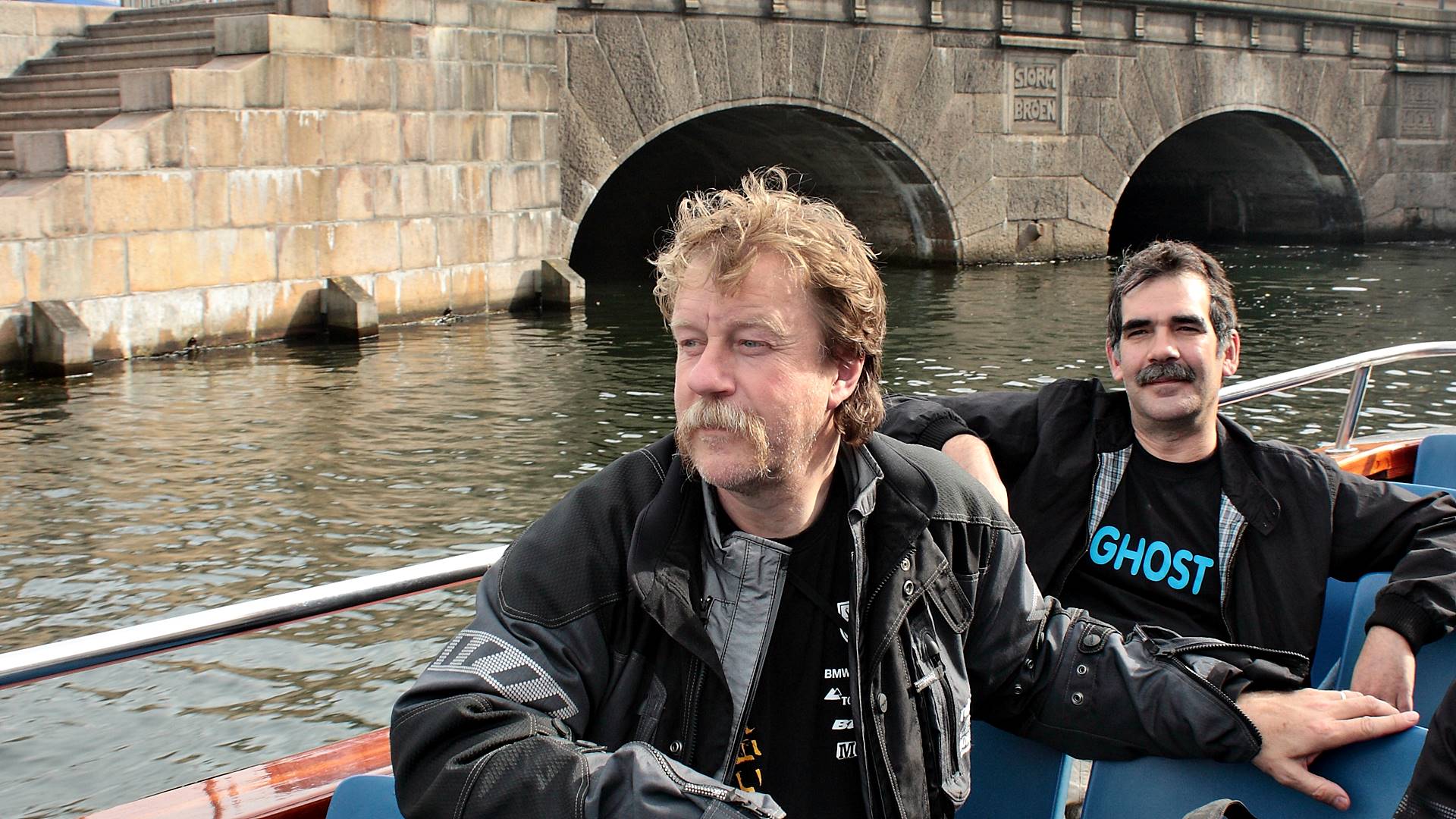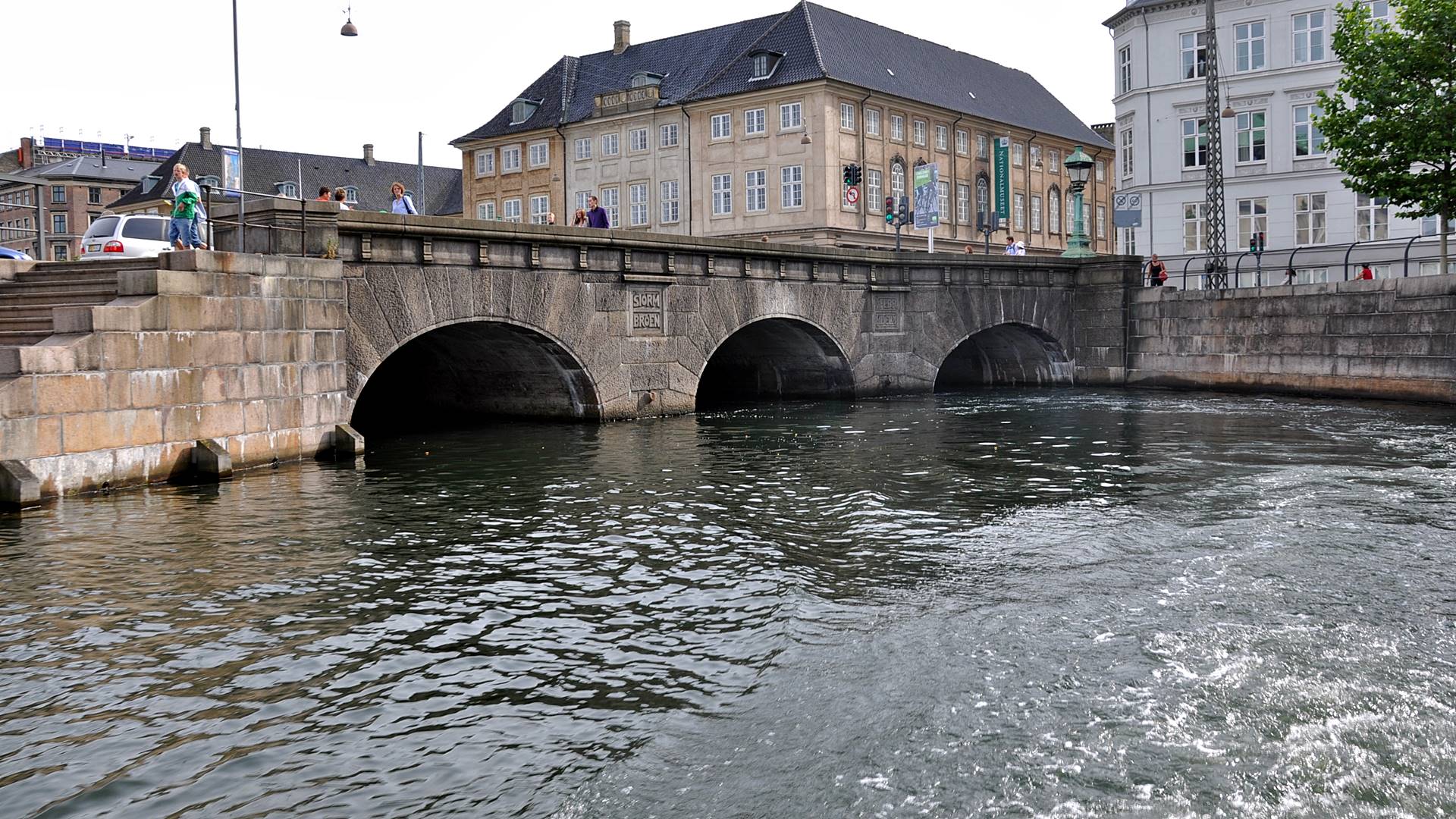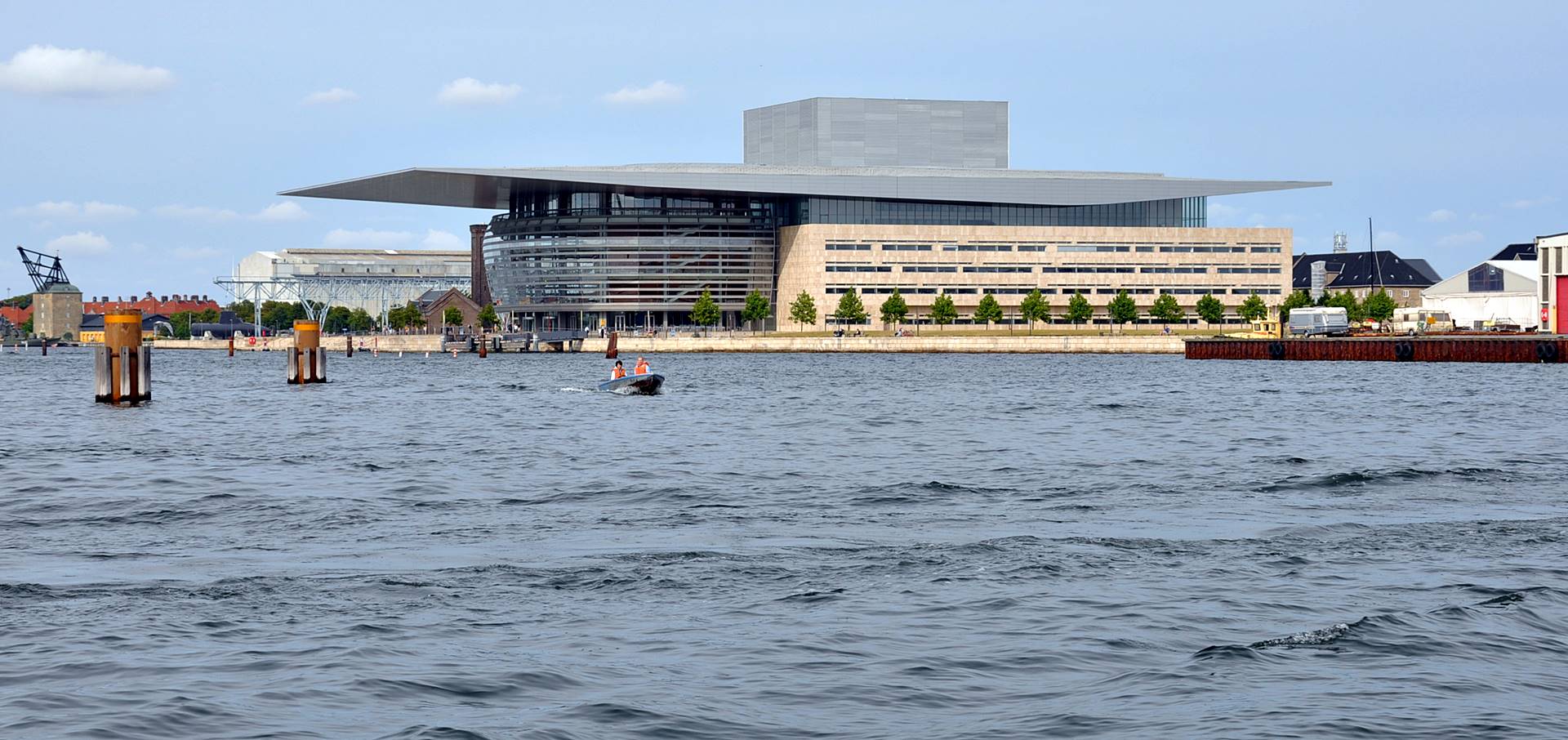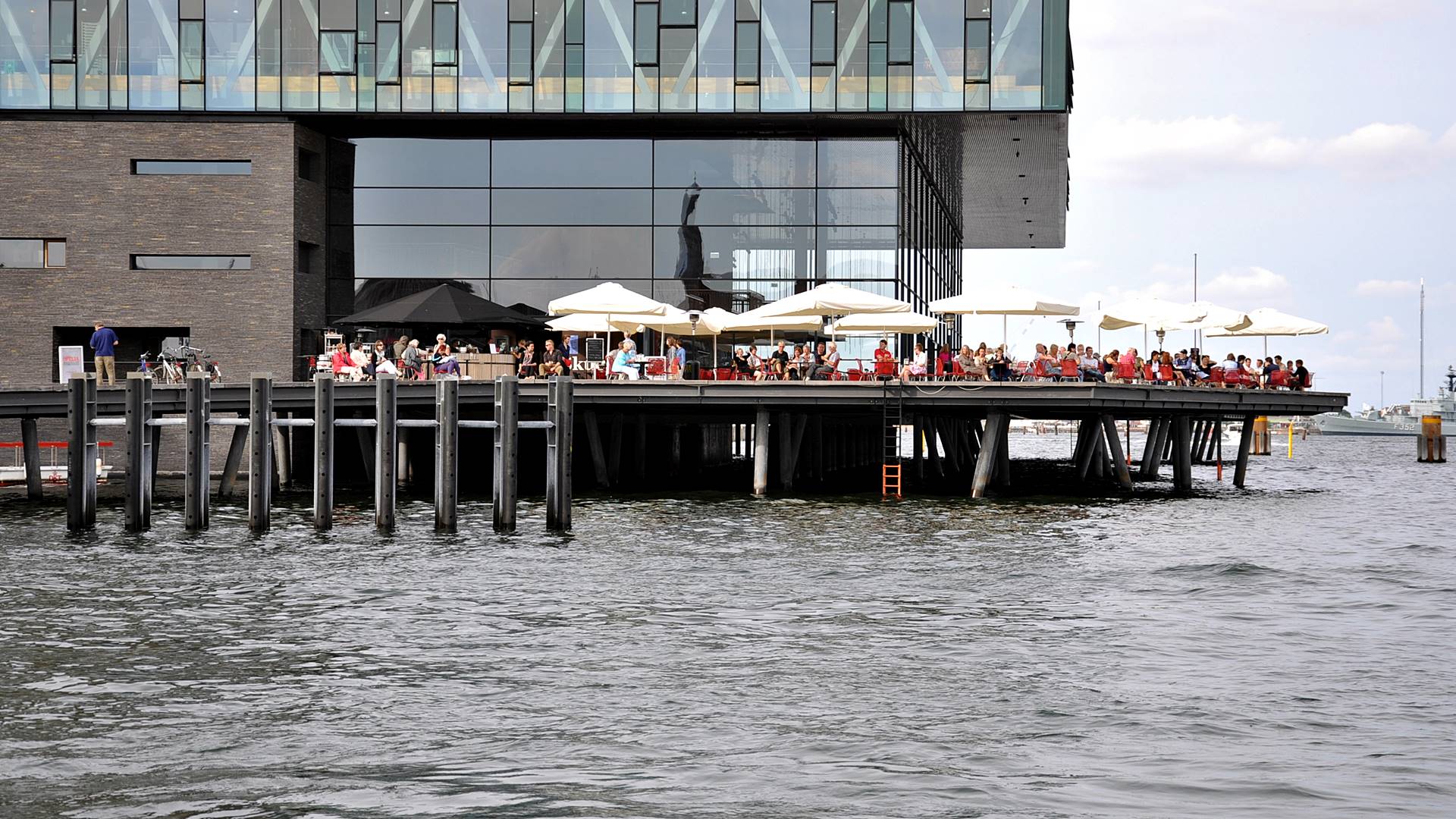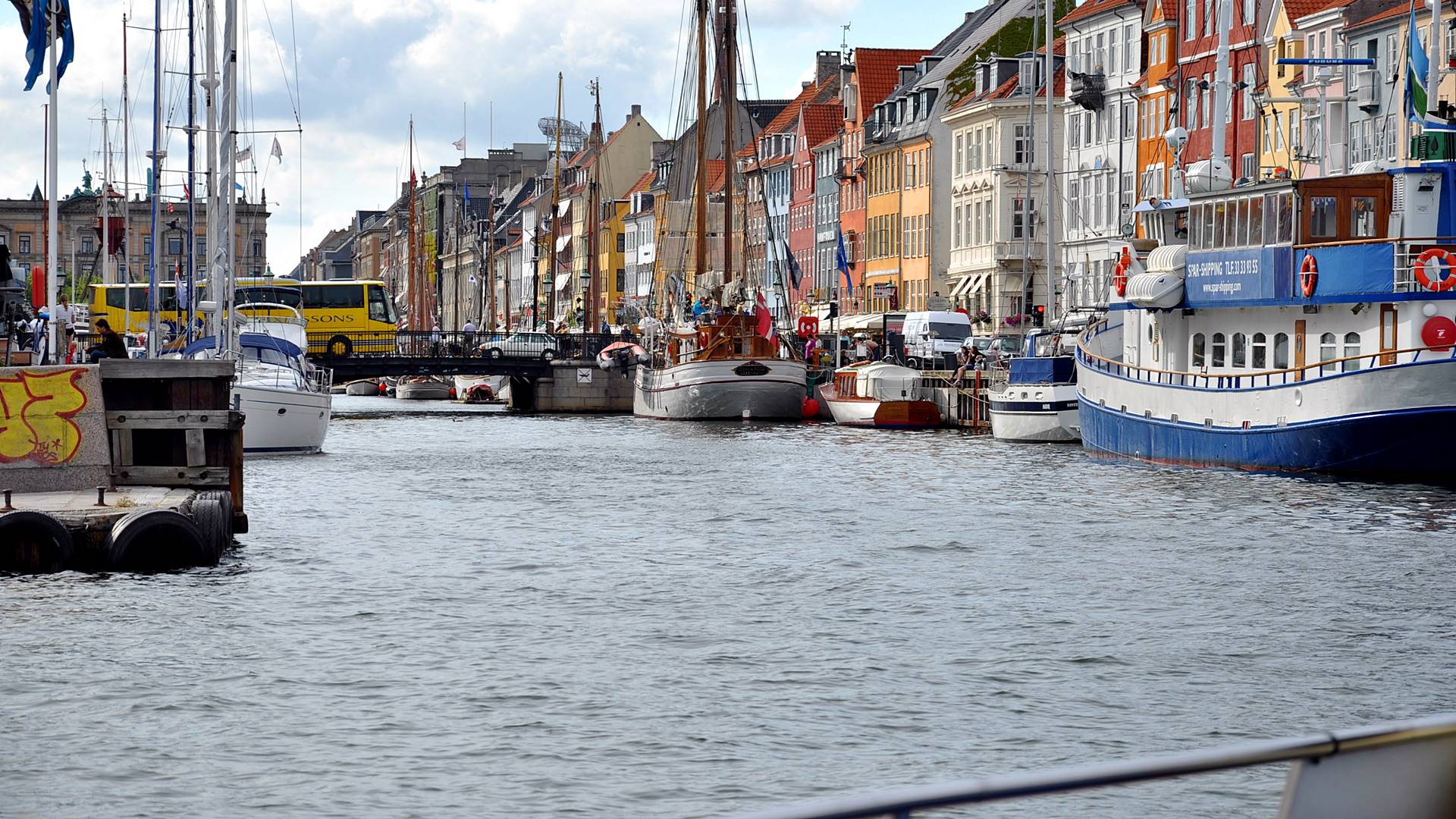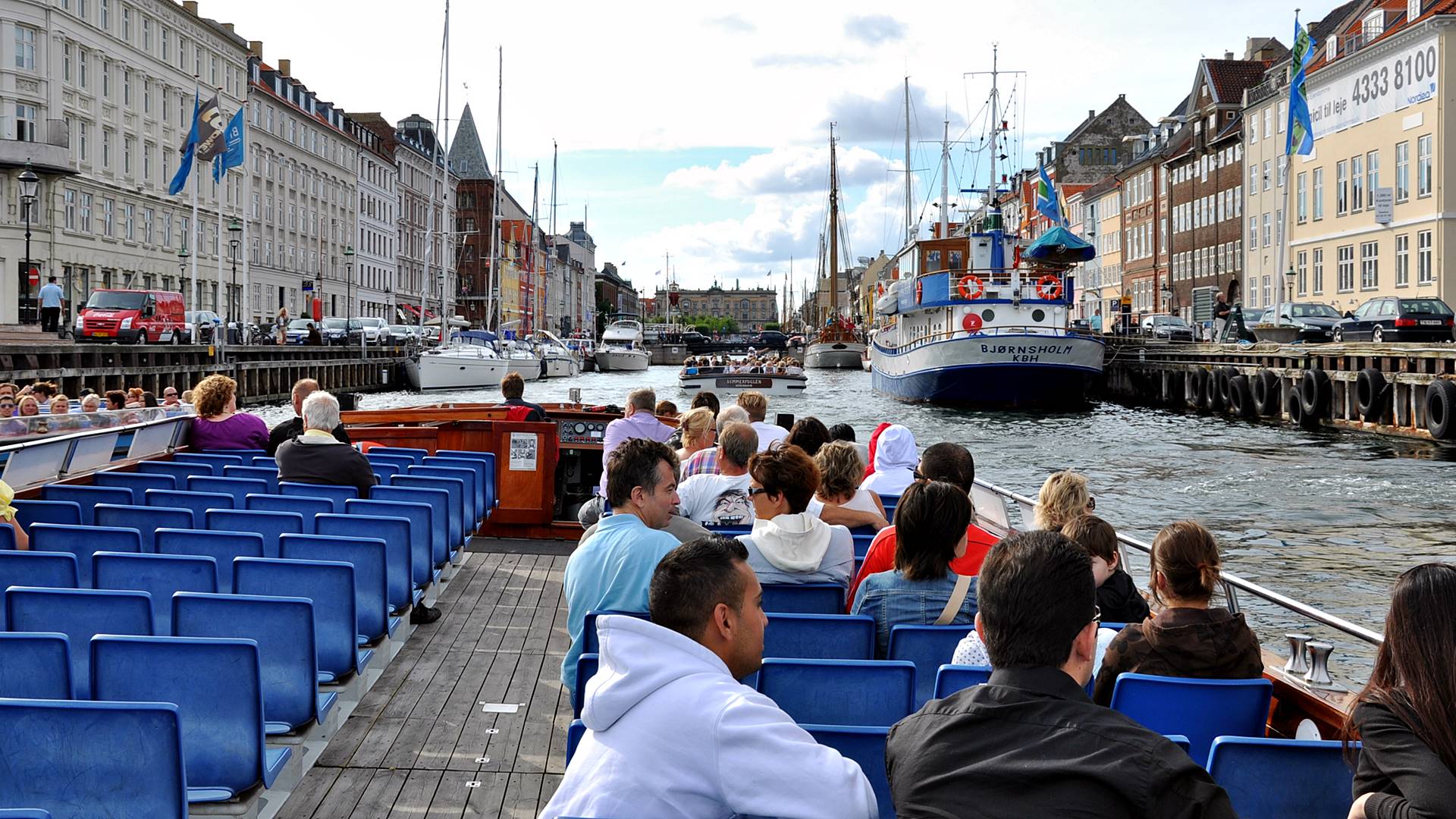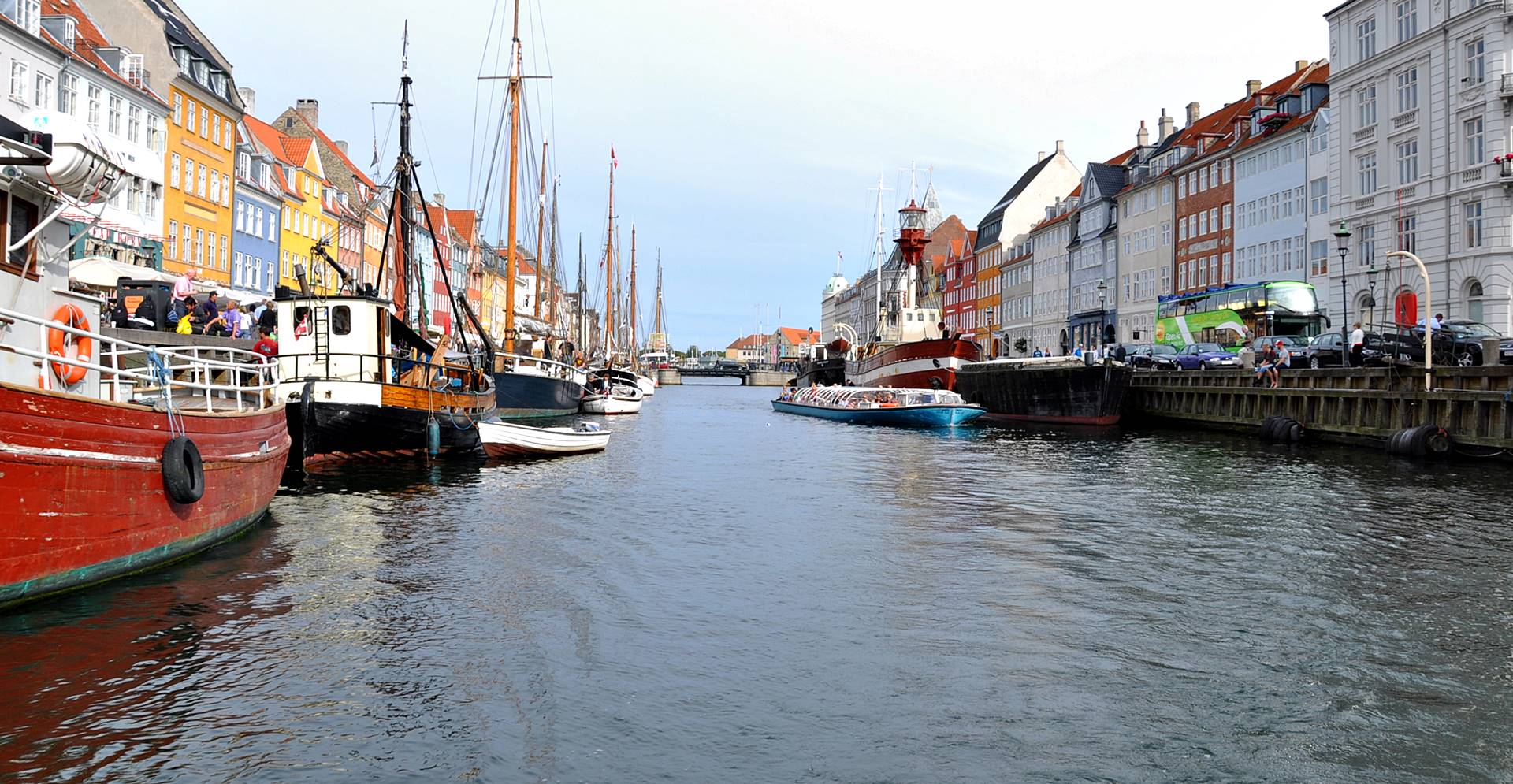 Brett, Bengt and Roger …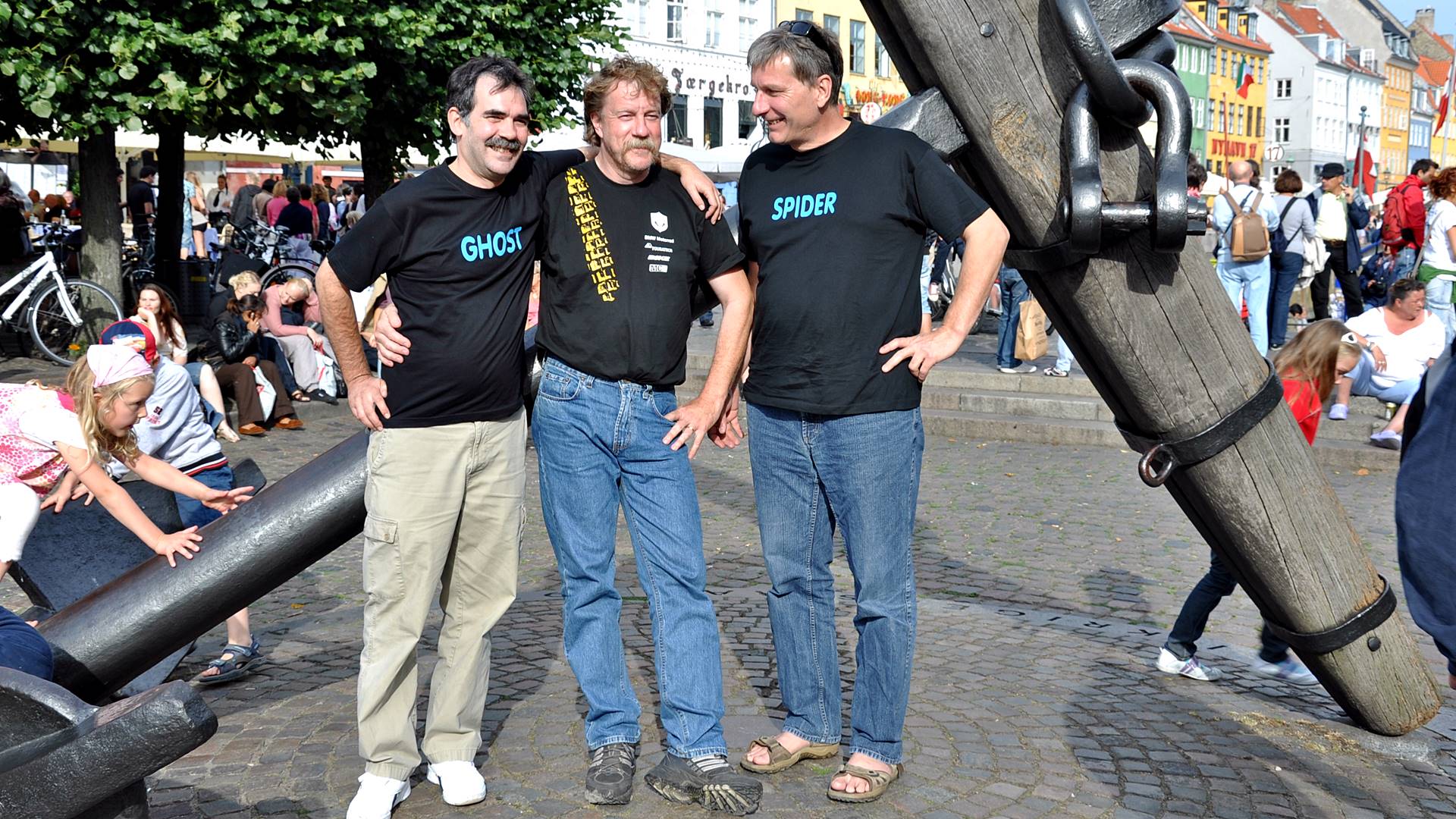 … wondered where Jill was?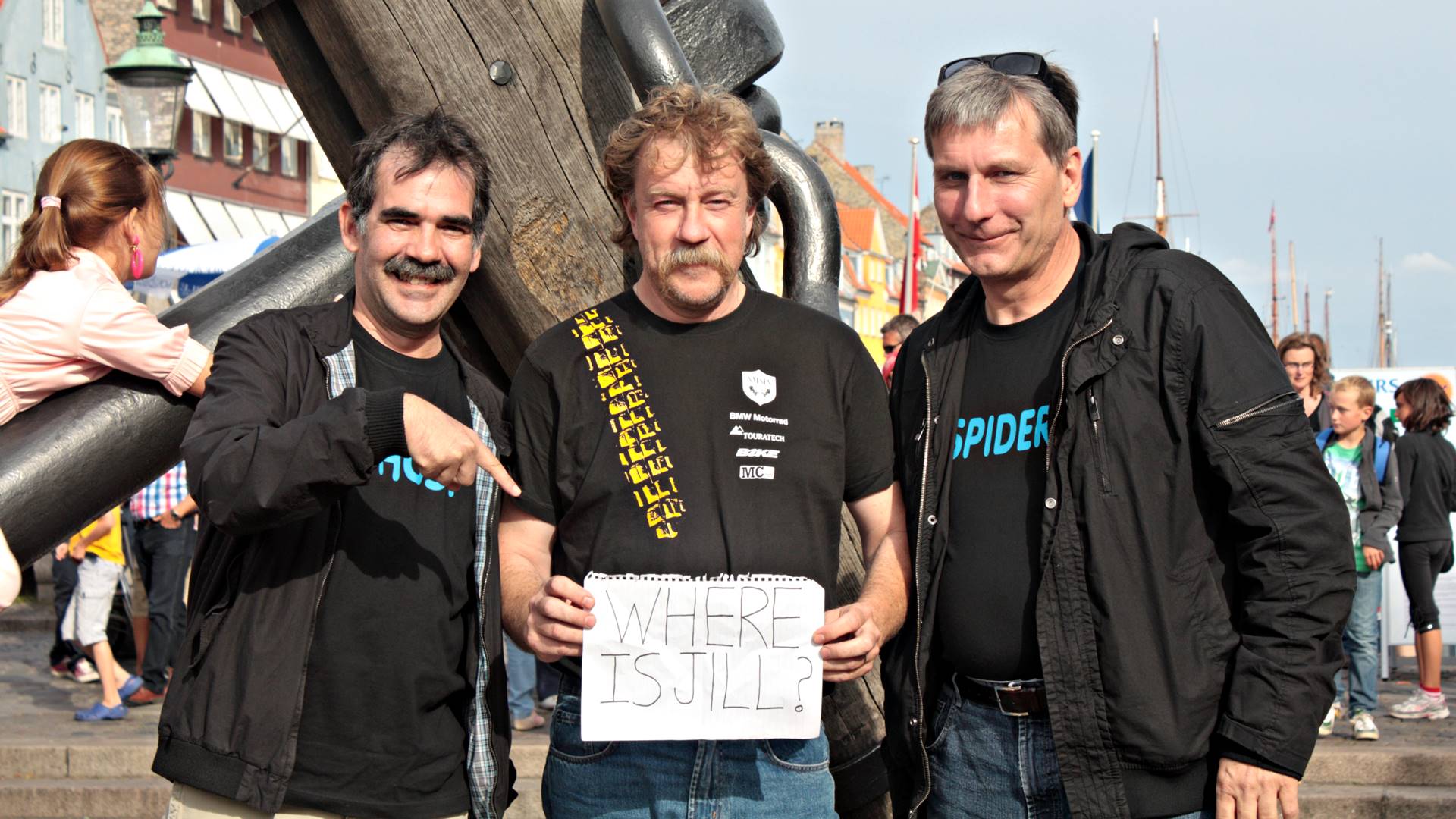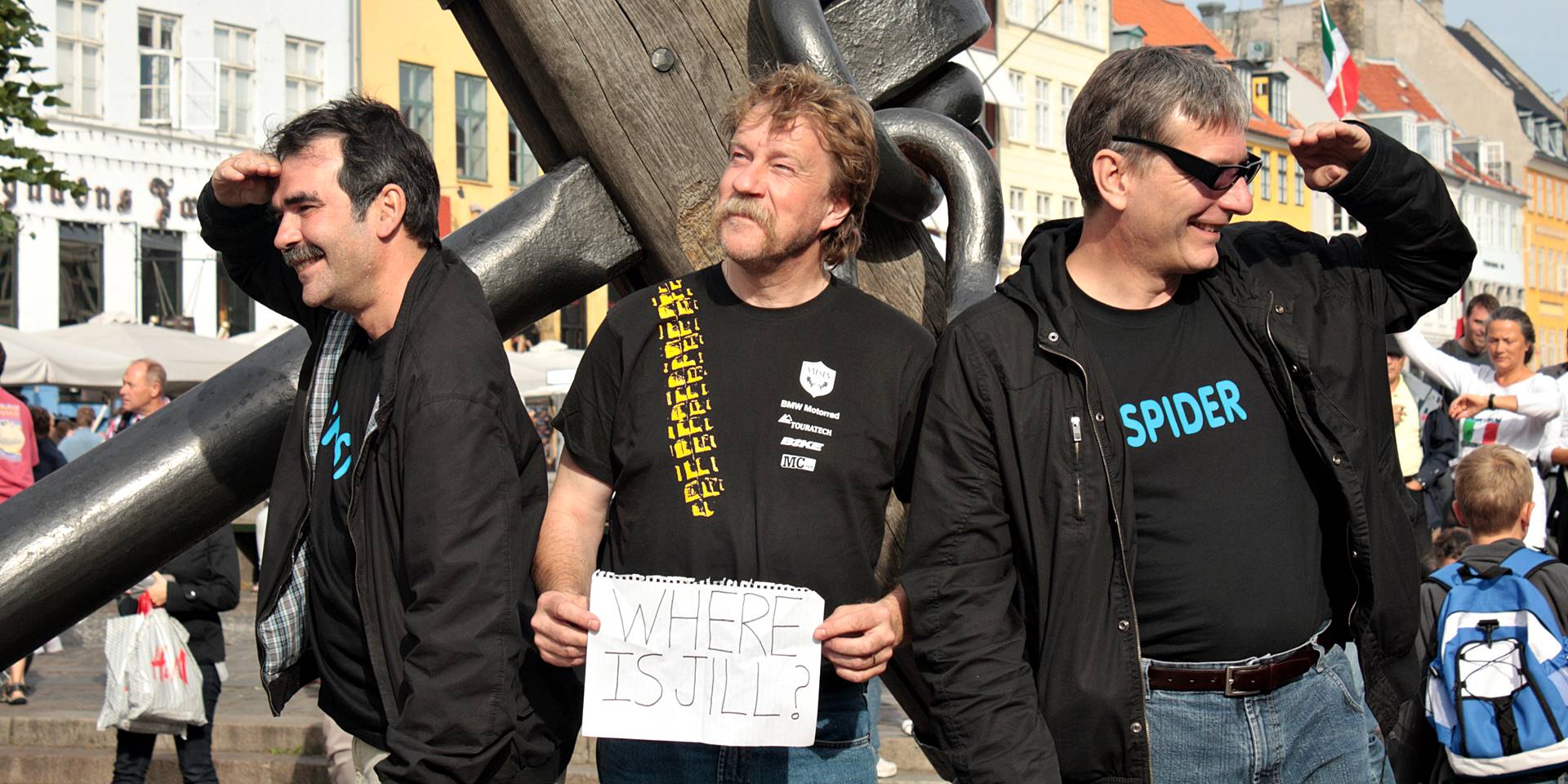 Later we visited a restaurant, but we didn't take so many pictures.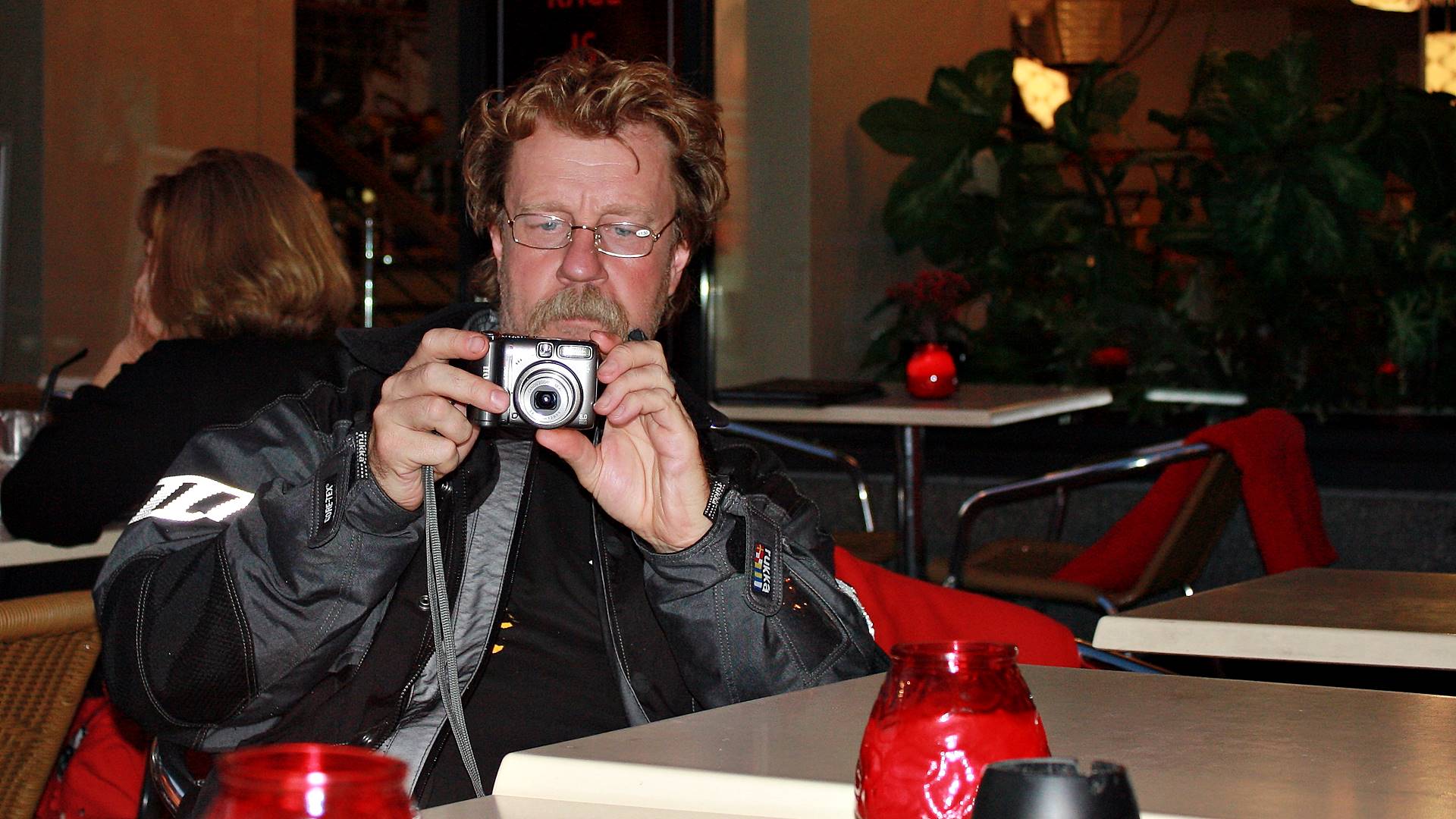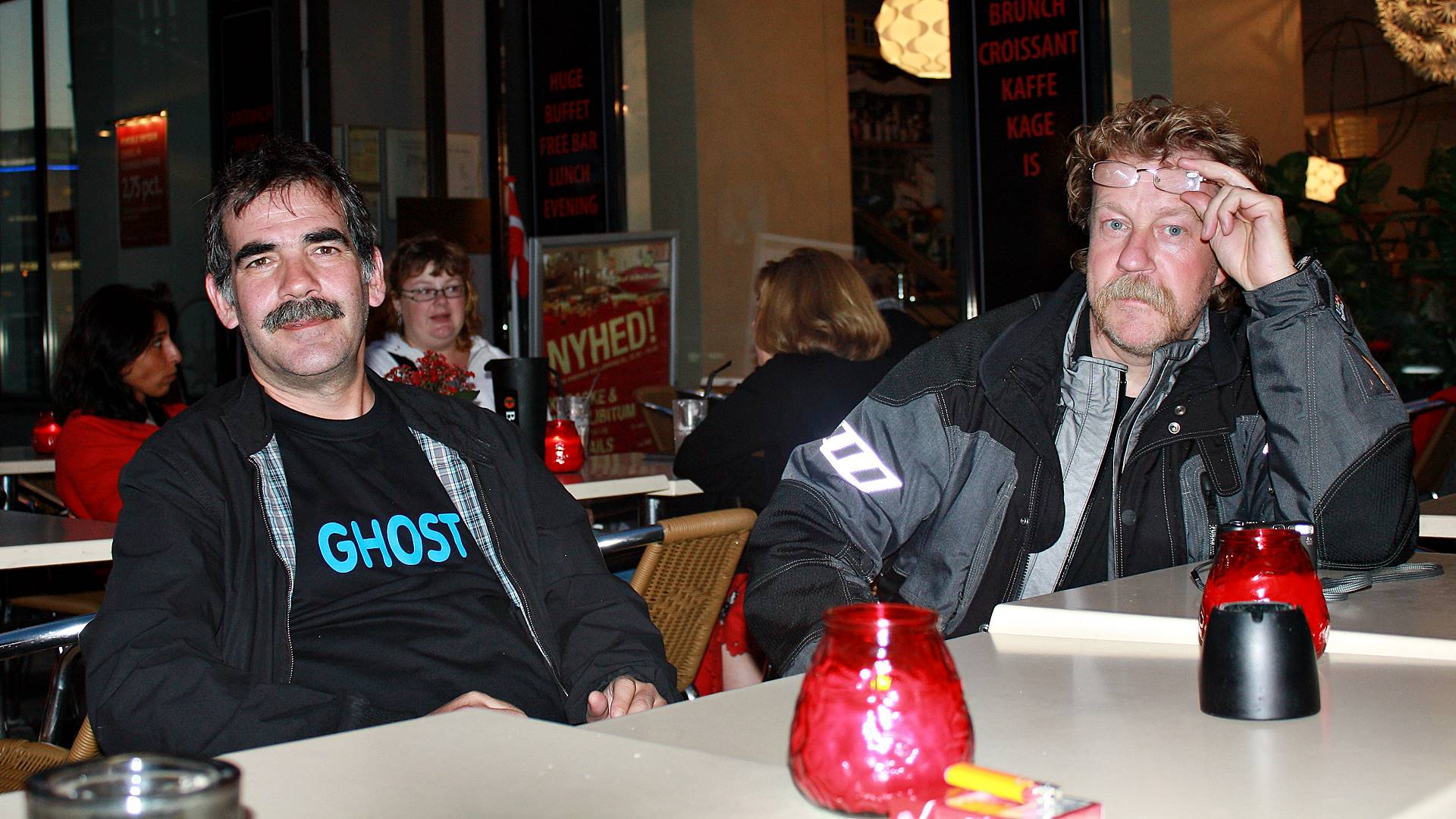 That's all for this day and reunion meet in Copenhagen.
---
If you want to see pictures from the whole adventure, you can click on the arrow to go to day 1.
Unfortunately the rest of the text is in Swedish, but there are many nice pictures.

---